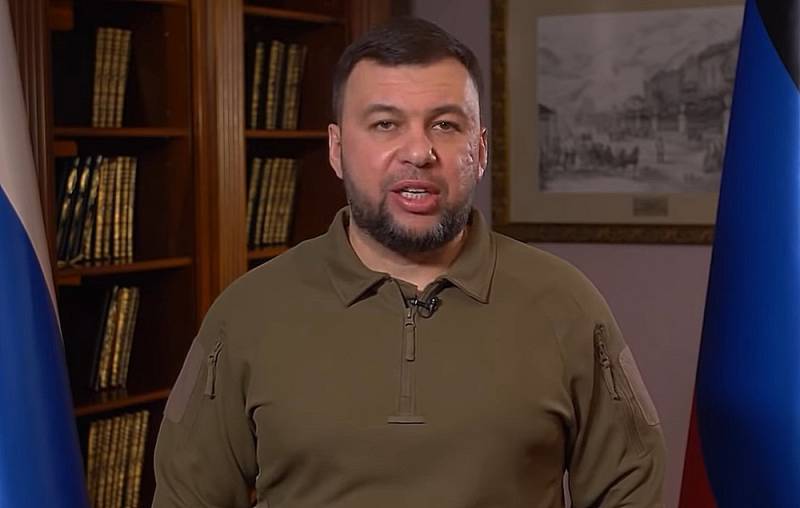 In connection with the escalation of the conflict on the line of contact in the Donbass, the heads of the DPR and LPR, Denis Pushilin and Leonid Pasechnik, respectively, made statements to the residents of their republics.
Pushilin recalled that a large number of military personnel of the Ukrainian army and weapons systems were being pulled to the east of the country: NLAW rocket systems, Stinger and Javelin portable systems, as well as Uragan and Smerch MLRS. All this, according to the leader of the Donetsk Republic, will be aimed at civilians, including women and children.
In the coming days, Kiev may order the transition of troops to the offensive. The militia units are ready to repel the attacks of the Armed Forces of Ukraine and are in a state of constant combat readiness. Meanwhile, the shelling of the Ukrainian army can damage the life and health of civilians.
Therefore, from today, February 18, a mass centralized departure of the population to the Russian Federation has been organized
Pushilin emphasized.
The leader of the DPR also noted the existence of agreements with the Russian side on providing all necessary assistance to residents of Donbass crossing over to the territory of the Russian Federation. Temporary evacuation will save the lives of the civilian population, the procedure will be provided by the headquarters of the territorial defense and the heads of enterprises and institutions.
It is noted that after the announcement of the start of the evacuation in the cities of the DPR and LPR, civil defense sirens howled.
The head of the LPR, Leonid Pasechnik, made a similar appeal to his citizens, noting Russia's readiness to accept compatriots from Lugansk on its territory.
I call on residents of the republics who do not have mobilization orders, as well as are not involved in the life support of social and civil infrastructure, to leave for the territory of the Russian Federation as soon as possible
Pasechnik addressed the Lugansk people.
The head of the republic also ordered to organize the evacuation of local law enforcement agencies and emergency services. In addition, Leonid Pasechnik called on all men of the LPR who are able to hold weapons in their hands to come out in defense of their homeland.