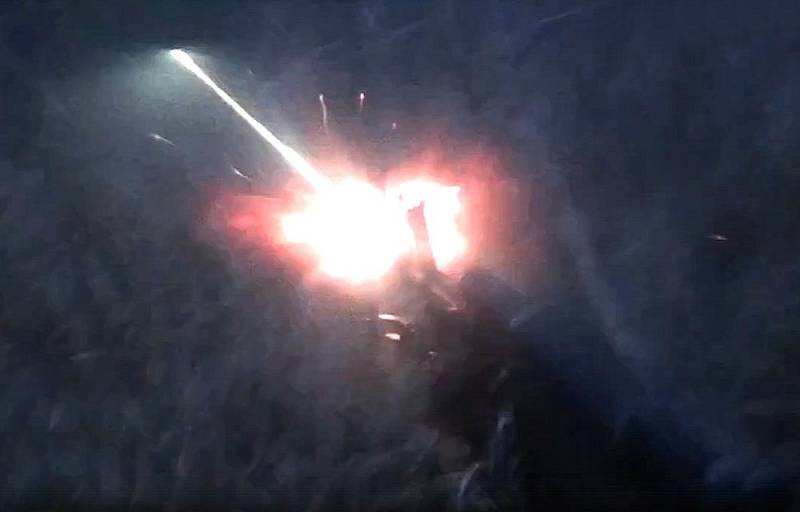 On Friday, February 18, the People's Militia of the DPR prevented the penetration of two groups of Ukrainian saboteurs into the territory of the republic, numbering 10 and 12 people. The movement of fighters was seen near the village of Zheleznaya Balka near Gorlovka.
In response to the actions of the saboteurs, the militias opened fire, as a result of the skirmish, two saboteurs were killed and three were wounded. The special unit of the Armed Forces of Ukraine was forced to retreat. At the same time, the incident was filmed by the Ukrainian DRG.
In addition, the State Security Department of the DPR reported an attempt by a sabotage group of Ukrainian military forces to penetrate the Stirol chemical plant in Gorlovka. The purpose of the action was to commit a terrorist act by blowing up ammonia storage tanks, which could subsequently lead to a regional environmental disaster and further aggravation of the conflict.
During an attempted terrorist act, saboteurs wounded a plant guard born in 1957, he was provided with medical assistance.
Formerly political scientist and journalist Yuriy Podolyaka
рассказал
about the provocations of the Ukrainian side in order to present the Russians and the LDNR militia as "aggressors" attacking the civilian population. According to Podolyaki, if Washington and Moscow do not come to an agreement, then a large-scale military conflict may begin in the near future.