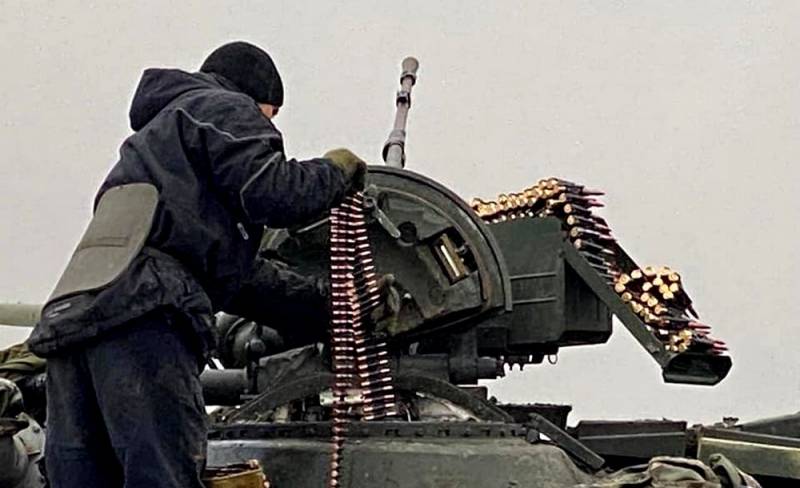 Sources in the LPR report on the impending action of Ukrainian forces to break the defense line between Donetsk and Luhansk with one powerful blow. To this end, the Armed Forces of Ukraine are conducting reconnaissance in the area of ​​the Svetlodarskaya Bulge.
As a result of Kiev's actions near Svetlodarsk, transport links between the unrecognized republics of eastern Ukraine may be blocked.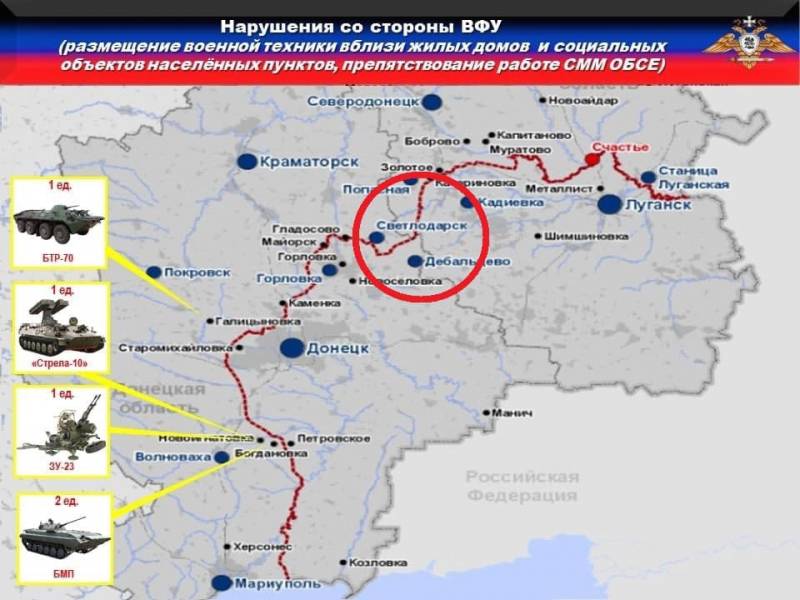 In addition, the telegram channels of the militia inform about the provocation of the Armed Forces of Ukraine in the Pervomaisk area, the surroundings of which were shelled by Ukrainian troops on Friday, February 18. After the response of the militias of the Armed Forces of Ukraine, the shelling stopped for a short time, but soon the attacks resumed, and the Ukrainian security forces opened fire on the village of Novozvanovka, which is located on the territory of the Luhansk region controlled by Kiev.
The shelling was carried out from mortars of 120 mm caliber, about 30-40 minutes fell. Soon TV journalists were sent to Novozvanovka to record the results of the actions of the "Russian troops". In the near future, videos of the shelling of peaceful settlements by the "aggressors of the Russian Federation" and "separatists" may be shown on Ukrainian TV channels.
About similar provocations of the Ukrainian side
сообщил
the day before and political scientist Yury Podolyaka. In his opinion, what is currently happening around Ukraine indicates a high probability of the start of a major military conflict.