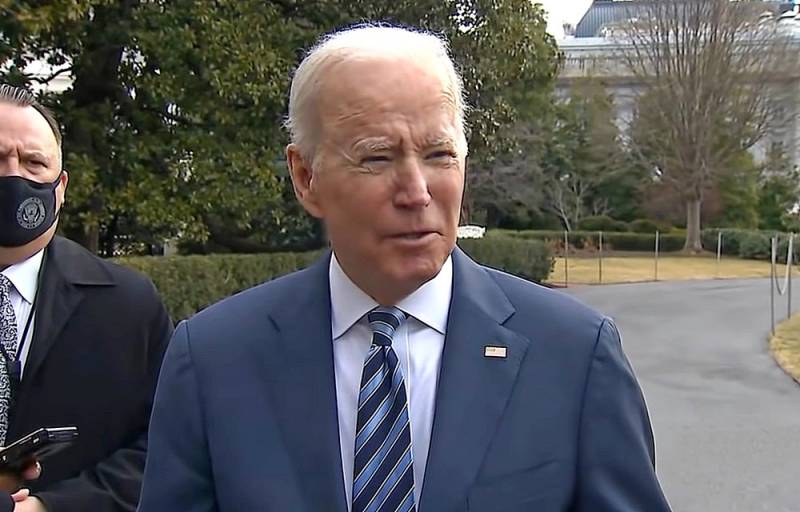 February 17, after
renewal
fighting in the Donbass, US President Joseph Biden made a statement to reporters while on the lawn near the White House in Washington. He said the threat of a "Russian invasion" of Ukraine remains "very high."
All signs point to Russia poised to enter Ukraine soon. The invasion will begin in the coming days
- he specified.
Biden noted that he was not going to communicate with Russian leader Vladimir Putin about the current situation for the time being. The American leader explained that Moscow not only did not withdraw its troops from Ukrainian borders, but, on the contrary, increased the number of forces and means. Moreover, Washington suspects that the Russians are now conducting "false flag" operations (alluding to the DPR and LPR) in order to get an excuse for an "attack".
According to Biden, de-escalation around Ukraine can be achieved through negotiations. At the same time, he has not yet familiarized himself with Moscow's response to proposals for security guarantees, so he cannot touch on this topic.
We remind you that on February 17, the head of the US State Department, Anthony Blinken, spoke at the UN Security Council with a plan to de-escalate around Ukraine. At the same time, the Russian Federation handed over to the United States and NATO responses to proposals for security guarantees.
Note that on February 16, Estonian intelligence distributed
information
that the "Russian invasion of Ukrainian soil" was postponed closer to the end of the month (tentatively on February 20-23). The next dates for the transfer of "aggression" will be announced later.