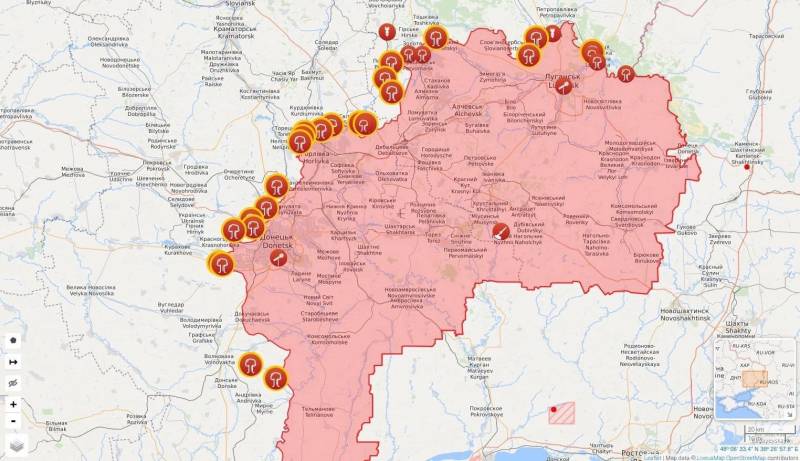 February 17, after the "day of unity", the Armed Forces of Ukraine
have opened
fire on the DPR and LPR from many directions at once, violating the ceasefire. The cannonade did not subside from 05:30 to 11:00 in the morning, until a unit of the People's Militia of the self-proclaimed republics began to strike back, hitting the positions of the Ukrainian army, from which the territories not controlled by Kiev were shelled.
War correspondents at the scene reported on what was happening on social networks. For example, the Armed Forces of Ukraine fired 15 shells of 122-mm caliber at the village of Nikolaevka in the LPR. As a result, the employees of the JCCC found that the gas pipeline was damaged, as well as residential buildings in the Yubileyny quarter.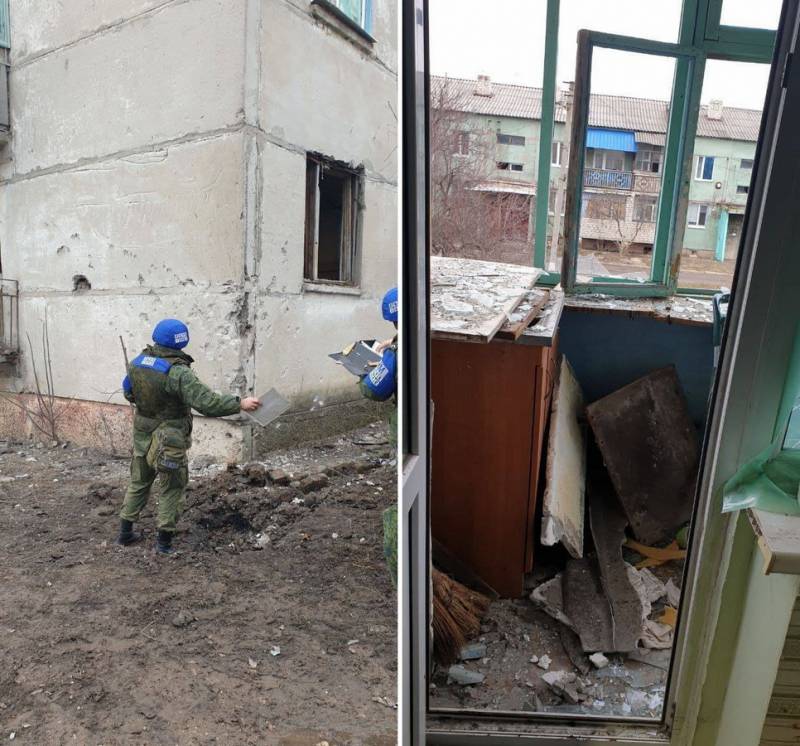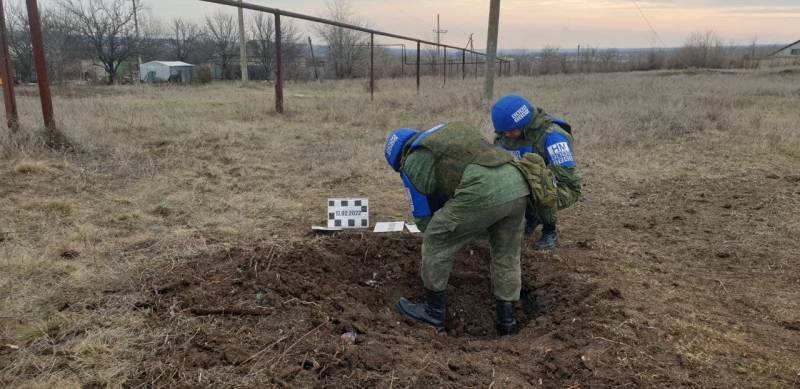 It seems that the Armed Forces of Ukraine have launched an attack on the border villages in the Bakhmutka region. The LPR militia holds the defense and repels attacks with the help of heavy artillery. Motorized infantry and tank units of the army (militia) of the LPR are on full combat readiness and advance to the front line to repel the Ukrainian attack
Andrey Marochko, Colonel of the NM LPR, said.
Ukrainian servicemen corrected the fire with the help of drones. One of the quadrocopters was shot down today in the LPR during its activities near the village of Donetsk. A similar picture was observed in the DPR, which was subjected to no less shelling from the Ukrainian security forces.
The Armed Forces of Ukraine are trying to destroy our defensive fortifications in the Yasinovataya area. From the airport to Gorlovka itself, the artillery of the Armed Forces of Ukraine is pounding. The whole city is shaking! The air is shaking from explosions, windows are shaking all over Donetsk and the walls of houses are shaking! There has not been such a powerful shelling since the capture of the airport in 2015!
- military correspondents described details from the DPR.
It also became known that as a result of the shelling of the Armed Forces of Ukraine in the village of the Trudovskaya mine near the city of Donetsk, at least 2 residential buildings were damaged. Information on damage to houses and infrastructure, as well as on the victims, is being specified.