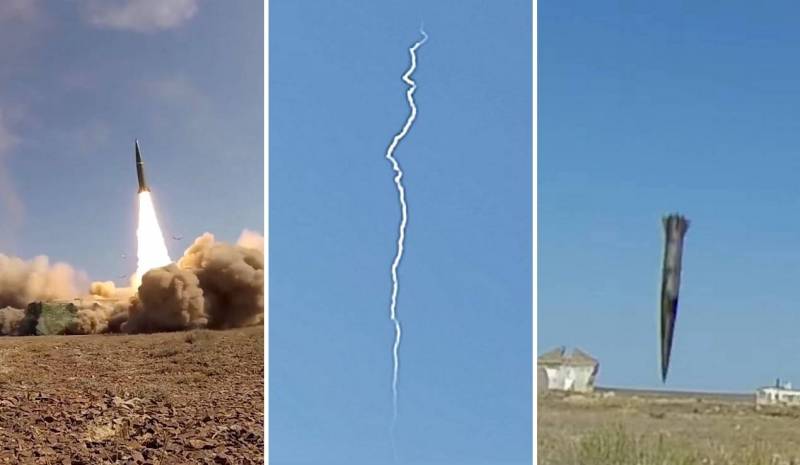 Western "allies" decided to once again scare Ukrainian citizens and accuse Moscow of "aggressive intentions." Information is spreading in the Western media that the OTRK of the Iskander family, located in the European part of Russia, cover 95% of the territory of Ukraine with their missiles.
According to the "intelligence" of the RF Armed Forces, 9 missile brigades of army subordination were concentrated in the Kaliningrad region, Belarus and near the border with Ukraine, including in the Crimea. They are marked with a red square on the map. White square - "places of peaceful deployment."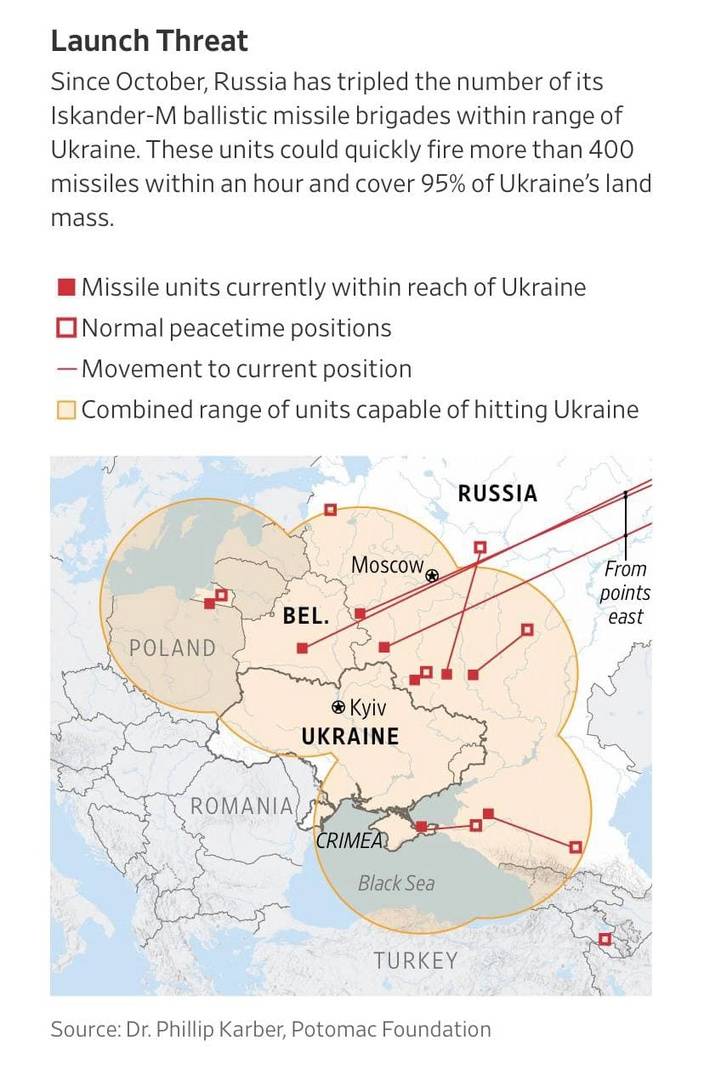 We remind you that the official declared range of missiles of these operational-tactical missile systems is 500 km. According to Western analysts, the Iskander OTRK is the most dangerous weapon system in Russia, as it has a very low "barrier to non-nuclear use." In terms of the scale of damage, they have been compared since 2014 with the bombing capabilities of the aviation of the entire NATO bloc.
It should be noted that under the guise of another round of hysteria about the "inevitable Russian invasion", the Tochka family of Ukrainian tactical missile systems, Soviet-made, advanced in the direction of Donetsk. An eyewitness recorded their independent movement on a public road.
As of 2021, the Armed Forces of Ukraine had 90 9M79 and 9K79-1 (Tochka-U) missiles in their arsenals. How capable they are is unknown.