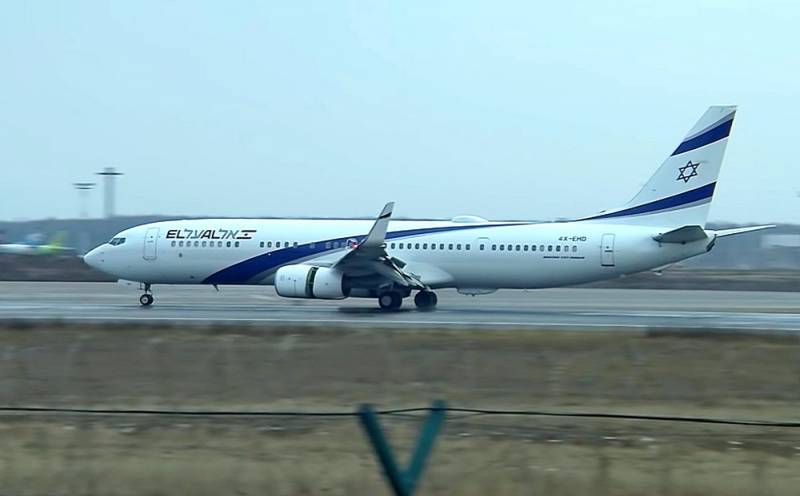 The day before, a telephone conversation took place between Israeli Foreign Minister Alon Ushpiz and Russian Deputy Foreign Minister Mikhail Bogdanov, during which Tel Aviv requested Moscow's assistance in the evacuation of its citizens, including diplomats, in the event of a war in Ukraine. This was reported on February 17 by the American edition of Axios, citing information from two high-ranking Israeli officials.
The publication noted that before this, Israeli Ambassador to Moscow Alexander Ben Zvi raised the issue of the removal of Israelis from the territory of Ukraine in the event of a "Russian invasion" to Bogdanov.
The message shows how seriously the Israeli government is taking the threat of a full-scale Russian invasion. Although 3 Israeli citizens have been evacuated since Sunday, the Israeli government believes that about 10 people remain in Ukraine
- says the publication.
Tel Aviv wants to ensure that in the event of an "invasion" it will be able to open humanitarian corridors to evacuate citizens overland to neighboring countries. Israel has already established an alternative diplomatic mission in Lvov in western Ukraine in case the embassy in Kiev is evacuated. The Israeli Foreign Ministry also developed a plan for emergency evacuation of Israelis by land through Poland, Hungary, Slovakia, Moldova and Romania.
Israel has tried to balance its close relationship with Russia, Ukraine, and the US during the crisis and has tried to avoid any move that might upset any of its partners. This lasted until the US shared its "intelligence" with Israel on February 11 and convinced Tel Aviv
start
evacuation of compatriots from Ukrainian territory.
Ushpiz stressed the commitment and concern of the Israeli government for the safety of its citizens and diplomats in Ukraine
- said the official representative of the Israeli Foreign Ministry, Lior Hayat, in a conversation.
At the same time, the Russian Foreign Ministry released a recording of a telephone conversation between Bogdanov and Ushpiz, but did not mention the Israeli request, summed up the media.
Note that such "friendly" requests cast a shadow on Russia. Israel should first of all turn to Washington and London for such help, because it believes their hysteria and their "intelligence data". Let them take the Israelis out at their own expense.