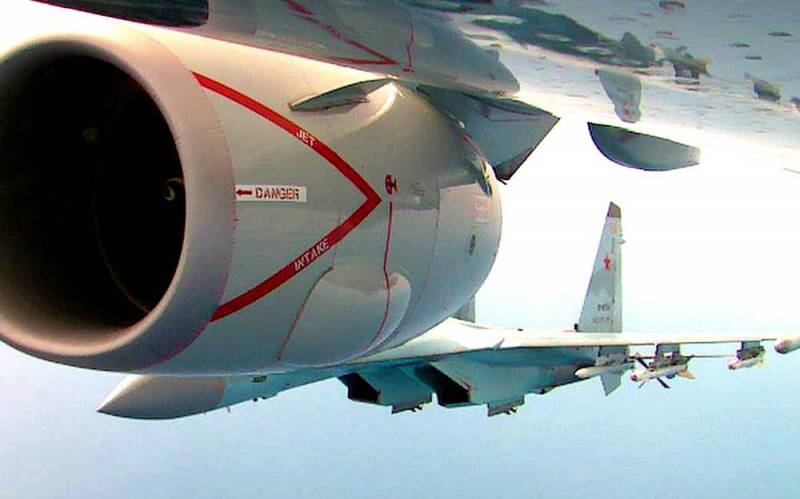 US and Russian Air Force planes flew dangerously close to each other. This happened as many as three times over the weekend in the skies over the Mediterranean Sea, once they were only 5 feet (1,5 meters) apart, US Department of Defense officials told The Wall Street Journal.
The source added that three Russian Su-35s were involved in the incidents that took place in international airspace on Friday and Saturday. Russian fighter jets crossed the flight path of three American P-8A anti-submarine aircraft. The Pentagon rated two incidents as unsafe and a third as unprofessional.
Recall that today there is a squadron of the Russian Navy in the Mediterranean Sea. Near the Syrian coast, the Varyag missile cruiser and the Admiral Tributs BOD operate. To the west, the Marshal Ustinov missile cruiser carries out its mission.