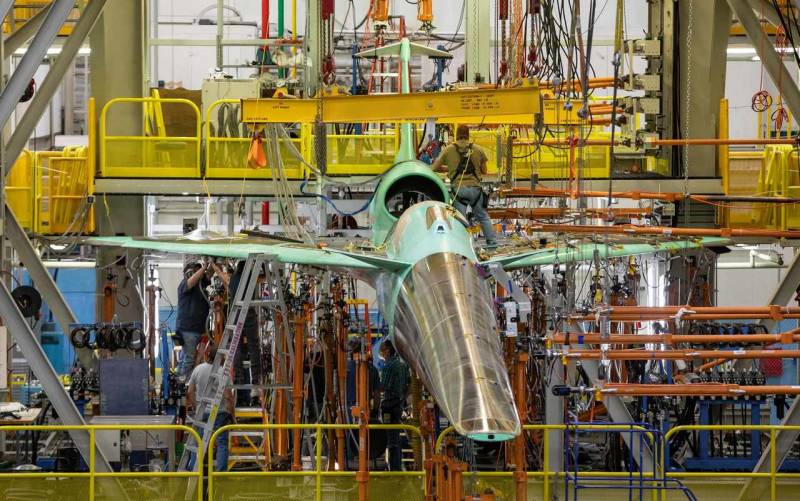 The American company Lockheed Martin is completing the assembly of the X-59 experimental supersonic aircraft. According to The Drive, the aircraft has the longest nose of any aircraft of its size. To see in front of him, the pilot will be forced to use the external vision system eXternal Vision System (XVS), based on high-definition video cameras.
The X-59's bizarre-looking snout is part of an overall design designed to reduce the force of supersonic impacts, which have long been a hindrance to commercial supersonic flights. The first flight of the new aircraft is due at the end of this year.
The "silence" of the X-59 will consist in the fact that the sonic boom of a jet aircraft will be barely audible. However, before the full operation of the aircraft, the designers must conduct a series of studies. It remains to be seen if the X-59 will be able to handle the expected stresses, including turbulence, maneuvering, and multiple takeoffs and landings. The built-in sensors in the X-59 will give you an idea of ​​the loads during the flight.
According to NASA, the aircraft currently uses a chassis from an F-16 fighter, a cockpit canopy from a T-38 trainer, part of an engine from a U-2 reconnaissance aircraft, and a control stick from an F-117 stealth fighter.