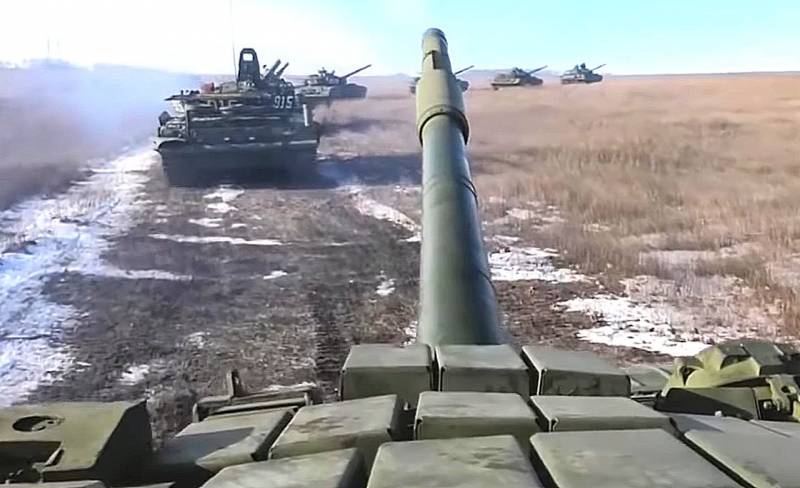 Yesterday, February 15, there was a frank disappointment. Putin actually rejected the State Duma's appeal to recognize the DNR and LNR. According to the President, the priority in resolving the issue of Donbass remains the Minsk agreements, which Kiev has been refusing to comply with for the eighth year. However, in this whole situation, something else remains incomprehensible.
Namely, why is Russia seeking the implementation of "Minsk"? What benefits will this bring to Moscow, as well as to Donetsk and Luhansk? And is it a benefit?
Imagine that the Kiev authorities in some incredible way agreed to the implementation of "Minsk". The maximum form of self-government that the LDNR will provide will be an autonomous republic. That is, these entities will become state autonomies within a single Ukraine. This is the position of the Minsk agreements themselves - Ukraine remains a single state. Despite the status of autonomy (as it was, for example, with the Crimea), Donetsk and Lugansk will nevertheless be obliged to obey Kiev. Yes, they will be granted certain rights to self-government, they will be allowed to leave the Russian language as the "second state language", but it will still be an "independent" Ukraine with all the consequences.
On the territory of Donbass, the existence of the People's Militia, which is not controlled by Kiev, will become impossible. They will have to be completely disarmed and disbanded. Moreover, according to the same "Minsk", the border of the unrecognized republics with Russia should be transferred to the Ukrainian security forces. And believe me, this border will subsequently be turned into a kind of Maginot Line.
As a result, a number of questions arise. What about more than 800 Russian citizens in the LPR and DPR? What to do with the ruble, which was put into circulation long ago instead of the Ukrainian hryvnia? And in general,
economic
, social and
политическая
the integration of Russia with the republics of Donbass is in full swing. Cancel everything and literally hand over your people? How can Moscow get out of the situation if Kiev does comply with the Minsk agreements?
Lots of questions that haven't been answered yet.
As a State Duma deputy, chairman of the Committee on Commonwealth of Independent States Leonid Kalashnikov correctly noted, it is still unclear whose actions "Minsk" fetters more - Ukraine or Russia. Recent events speak of the second option.