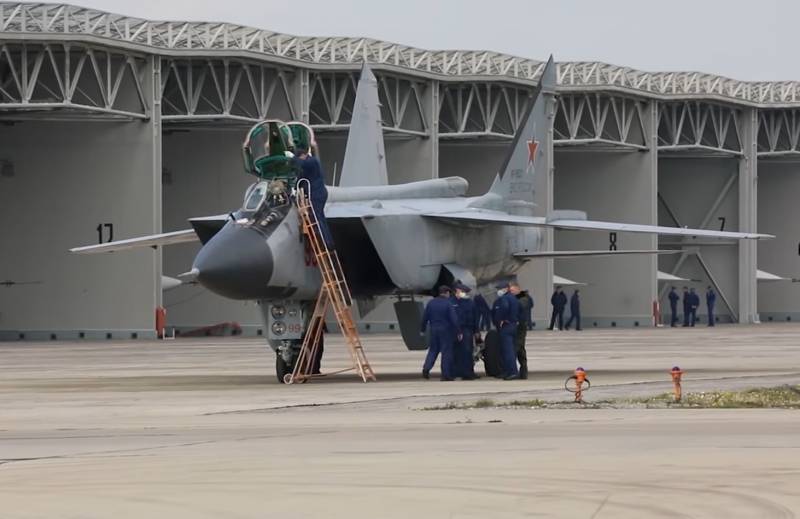 On February 15, Russian Defense Minister General of the Army Sergei Shoigu held a working meeting with Syrian President Bashar al-Assad. This is stated in the communique of the Russian military department.
The trip to Damascus was commissioned by Russian leader Vladimir Putin. During the meeting, various issues were discussed: the fight against terrorism, aspects of the further development of the military-technical cooperation, the humanitarian problems of the Syrian people suffering from the monstrous sanctions of the West and other topics. In particular, Shoigu told Assad about the exercises of the inter-fleet grouping conducted by the Russian Navy in the eastern part of the Mediterranean Sea.
Following the Russian Minister of Defense, aircraft of the Russian Aerospace Forces arrived in the SAR. Tu-22M3 long-range missile-carrying bombers and carriers of 9-A-7660 Kinzhal (or Kh-47M2 Kinzhal) hypersonic aircraft systems, MiG-31K high-altitude interceptors landed at the Khmeimim Russian military base. All these planes arrived to participate in the mentioned maneuvers of the Russian Navy.
After talking with the Syrian leadership, Shoigu inspected the Khmeimim air base. He inspected the infrastructure facilities, talked to the military, laid a wreath at the busts of the Heroes of Russia who died in the SAR and presented a special air helmet to the pilot who made more than 300 sorties, introducing a new tradition.
After that, Shoigu flew by helicopter to Tartus to check the naval exercises. which are aimed at protecting the interests of Russia in the oceans.