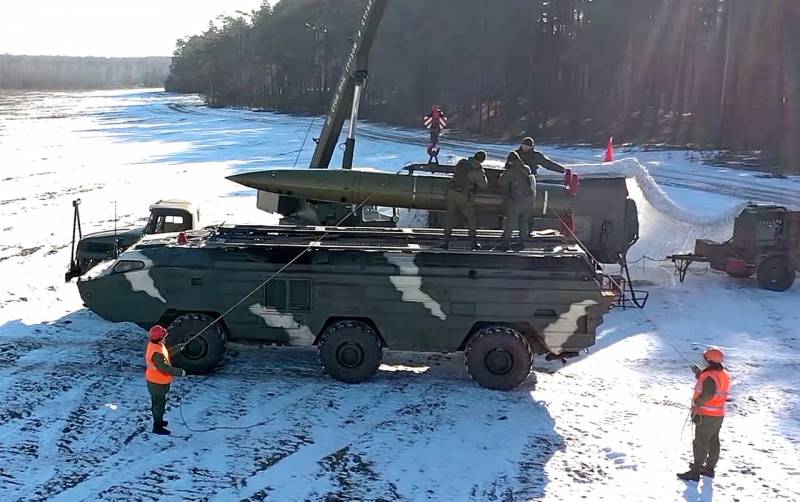 According to American intelligence, Russia's "invasion" of Ukraine will begin at 01:00 British time on February 16, i.e. less than 12 hours left. Moscow will launch a massive missile strike and deploy about 200 troops in a ground operation, British tabloid The Sun writes on February 15.
Senior sources said preparations to defend the beleaguered country would continue despite reports that Putin was withdrawing troops from the border. US intelligence believes that the most likely time of the attack will be 04:00 Moscow time on February 16. A flurry of air strikes will also hit Ukrainian military and civilian targets before tanks cross the border.
- stated in the material.
Earlier, the Ministry of Defense of the Russian Federation informed that after the military exercises it would withdraw about 10 thousand military men to the garrisons of the Southern Military District and the Western Military District. However, about 130 thousand military personnel still remain on the eastern and southern borders of Ukraine, and about 40 thousand more military personnel are in Belarus, "threatening" Ukraine from the north. In addition, another 30 "pro-Russian separatists oppose the defenders of Ukraine in the occupied Donbas," writes the media.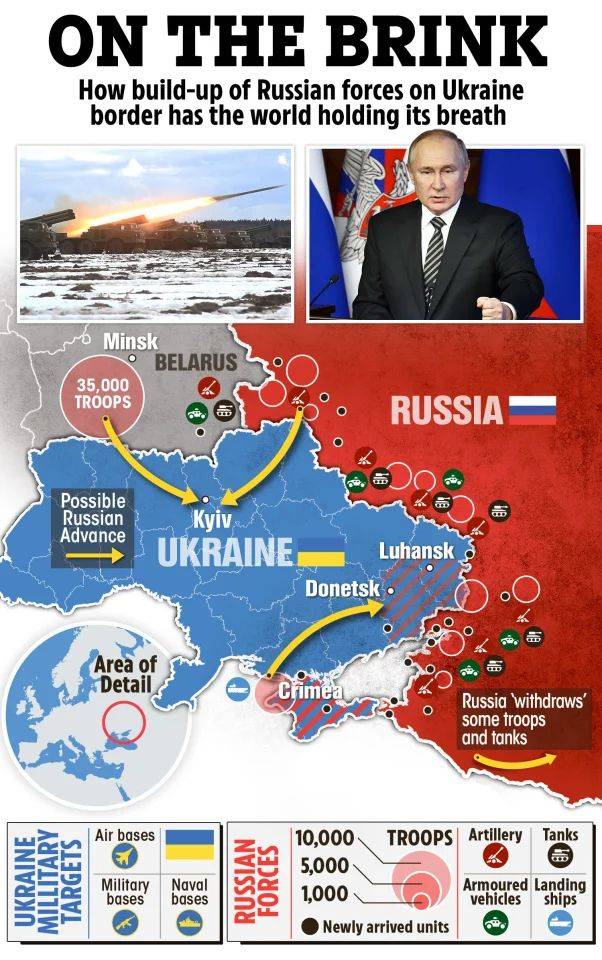 In Kiev, active preparations are underway to repel "aggression". Air defense systems were seen moving into position along with units of the National Guard. In Ukraine, they do not believe in the peacefulness of Russia and are preparing to defend themselves. The military is confident that Moscow's "attack" will be "almost certainly from several points" (from the north, east and south).
This came after the UK warned that "Russian armed aggression is imminent." According to London, this could become the biggest security threat in Europe since the Second World War.
But the Kremlin claims the early Wednesday morning invasion warnings are hysteria designed to heighten tensions in Europe. Russian presidential spokesman Dmitry Peskov said Russian leader Vladimir Putin does not want "information campaigns" to further escalate tensions and would prefer Russia and the West to calmly discuss their concerns. Moscow categorically denies that it "is going to invade," but pointed to the possibility of taking unspecified "military-technical" actions if its earlier demands on the US and NATO are not met, the media concluded.