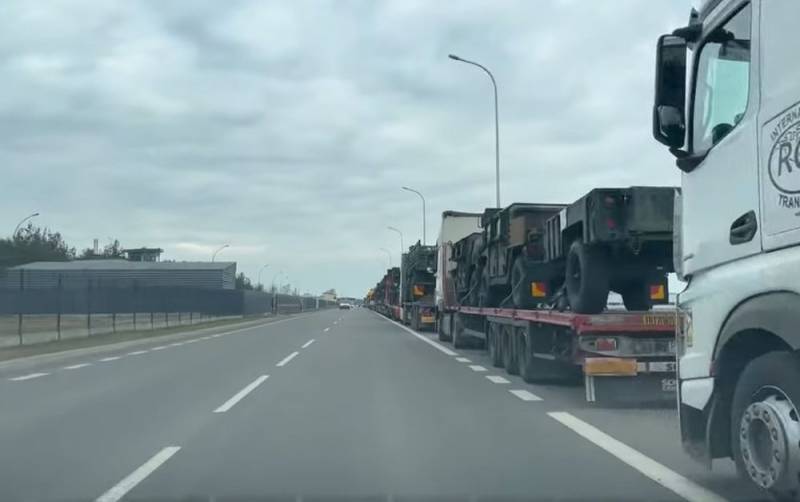 Polish netizens and local media continue to publish footage of the movement of American troops across the territory of their country, moving towards the borders of Belarus and Ukraine. The videos below show how military trains and convoys
technique
US armies are heading to the eastern border of Poland.
The first video, filmed by an eyewitness, shows the stage of unloading equipment in the port city of Gdynia in the north of the country.
The footage of the second was filmed near the town of Mielec in the Podkarpackie Voivodeship, bordering Ukraine.
The third video shows the movement of a motorcade, which is heading along the road from Krakow towards the Belarusian border.
The fourth video was filmed in the open spaces of the Kuyavian-Pomeranian Voivodeship. It documents how a train is carrying equipment in an easterly direction.
In addition, the hej.mielec.pl TV channel has published several videos. One of them shows preparations for the reception of American soldiers in Mielec (temporary housing and other infrastructure are being created). It is specified that a military base is being built at the local airport and it is demonstrated how trucks transport equipment to this facility.
Another video shows huge convoys of equipment during the day and at night, heading towards a military base under construction, where the US and Polish military are stationed together.