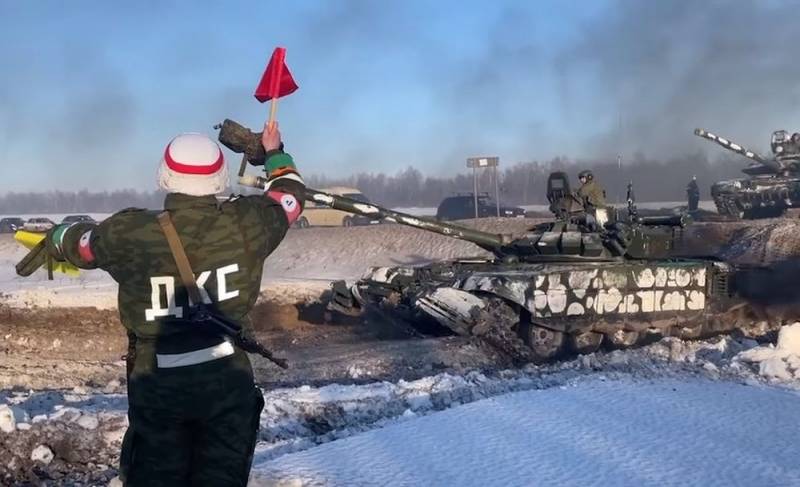 On February 15, the Ukrainian media, which had been throwing tantrums for 4 months because of the "inevitable attack", suddenly, even with a degree of disappointment, began to report that the RF Armed Forces had begun to withdraw troops from the borders of the "square". But social media users who have been watching the concentration of Russian forces on the border with Ukraine for a long time have found that the Russian Armed Forces continue to move troops westward, despite the imminent end of the joint exercise "Allied Resolve-2022" in Belarus.
The presented new videos, collected on the Web, show the movement of a wide variety of weapons systems across Russia towards the western regions. The continuation of the mass redeployment of troops is obvious.
On the same day, Major General Igor Konashenkov, an official representative of the Russian Defense Ministry, said at a briefing that formations and units of the Southern and Western military districts that had completed their tasks during the exercises had already begun loading onto rail and road transport and would begin moving to their garrisons. He clarified that individual units will march on their own as part of military columns.
In addition, he added that the complex of large-scale measures for the operational training of troops does not stop in the RF Armed Forces. Virtually all military districts, fleets and airborne forces participate in them. Exercises of formations and units continue at various training grounds on Russian territory. He explained that as the specified actions for combat training of troops are completed, combined marches to the places of permanent deployment will be made. After that, the Russian military department distributed curious footage showing the departure of units in the Southern Military District and the Western Military District in various ways.