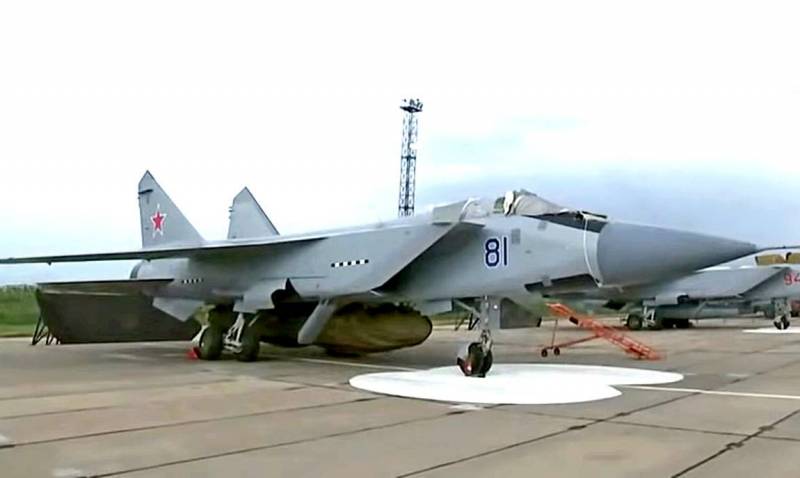 February 4th Appearance
just a couple
Russian MiG-31K fighters with hypersonic aviation missile systems 9-A-7660 "Dagger" (or X-47M2 "Dagger") at the Chernyakhovsk airfield in the Kaliningrad region
done
a lot of noise in the Baltic region and in the NATO bloc as a whole. For example, Polish experts even had to
calm down
unnecessarily agitated local community.
Since then, the countries of the Alliance have repeatedly accused Moscow of "aggressiveness" and "intimidation." In addition, monitoring resources also drew attention to the fact that in the period from February 7 to 13, the fighters of the "peace-loving" bloc, located in the Baltic States (Lithuania, Latvia and Estonia) with the Baltic Air Policing mission, took to the skies four times on alarm to carry out identification and escort of aviation of the Aerospace Forces of the Russian Federation and the Baltic Fleet of the Russian Navy, performing transit flights in international (neutral) airspace over the Baltic Sea.
Thus, according to the Operativnaya Liniya Telegram channel, on February 8, four Russian Su-30 fighters underwent a similar procedure while flying from the Chernyakhovsk air base in the Kaliningrad region to one of the airfields of the Western Military District and a Tu-154 board of the Russian Defense Ministry, en route from the continental Russia into a Russian semi-exclave in the Baltic. On February 9, two MiG-31Ks and the aforementioned Tu-154 deserved close attention to themselves from NATO, performing a return flight from the Kaliningrad region to one of the ZVO bases and a pair of Su-35s accompanying the specified air group at the final stage of its route over the Baltic on approach to the area of ​​​​responsibility of the Pulkovo Central Internal Affairs Directorate.
Thus, the MiG-31K, having spent only 5 days in the Kaliningrad region, were withdrawn back to the Soltsy airbase in the Novgorod region. It should be recalled that Russia has the full sovereign right to deploy its weapons anywhere on its territory.