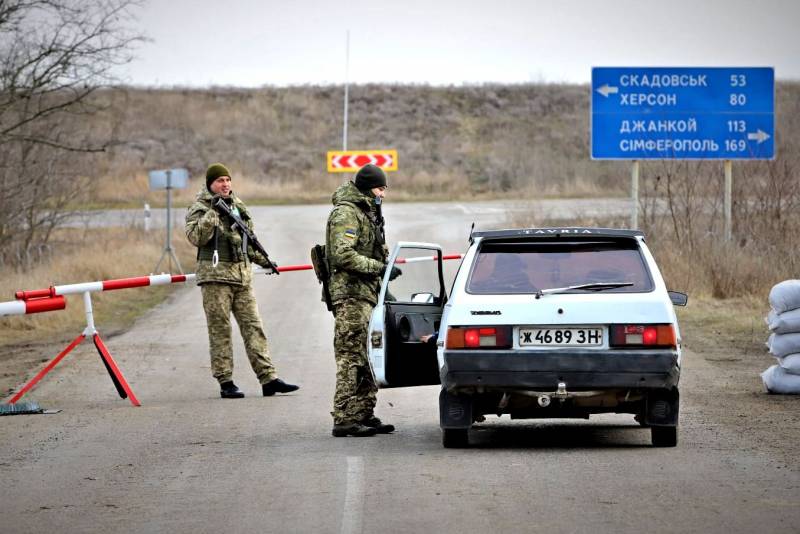 Ukrainian sources report Kiev's unofficial measures to close Ukraine's border to Russian men over 18. The restrictions were introduced for an indefinite period, at least until the end of the Russian-Belarusian military exercises "Allied Resolve-2022".
In addition, according to Eduard Basurin, deputy head of the People's Militia Department of the DPR, the Armed Forces of Ukraine have developed plans for a military invasion of the territory of the LDNR. Intelligence of the republic indicates the arrival of mercenaries from Poland, as well as British fighters of the special operations forces, to the Donbass to help the armed forces of Ukraine.
Meanwhile, Kiev is pulling additional troops and combat troops to the eastern borders.
machinery
- this, in particular, drew the attention of the official representative of the Russian President Dmitry Peskov. In his opinion, the movement of Ukrainian forces in close proximity to the borders of the self-proclaimed republics leads to a significant escalation of the situation. In particular, the media report on the deployment of Ukrainian Grad MLRS in these regions.
In Ukraine, they fear the start of hostilities by Russia in connection with the maneuvers of the Union State, which will take place until February 20. Thus, "in response" to the actions of Russia and Belarus, the Ukrainians launched their own military exercises, which are supposed to involve Bayraktar drones and Javelin man-portable anti-missile systems.