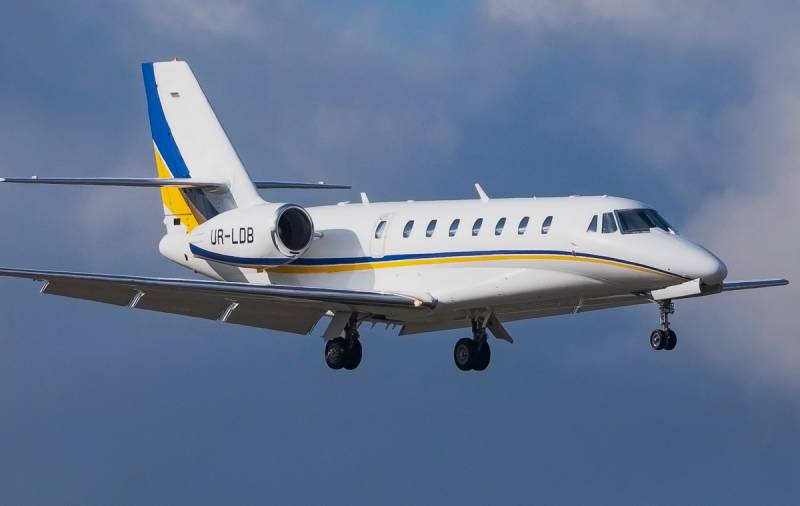 The panic in Kiev, caused by the expected "aggression" of Russia, is pushing many local oligarchs and
politicians
to leave Ukraine. Ukrainian media write about the real "exodus" of business jets flying to Nice, Vienna, Munich, Cyprus and other regions of Europe and the world.
Thus, the media report about two dozen planes of businessmen and politicians taking off from the Ukrainian capital on Sunday, February 13. This is the first time in six years that such a large number of business aviation departures has been recorded.
We are talking, in particular, about the boards owned by a large businessman Rinat Akhmetov and politician Boris Kolesnikov. Kolesnikov himself announced that he was staying in Kiev, and his plane was sent to Prague for maintenance.
In addition, on Sunday, a private plane of the Verkhovna Rada deputy of the Opposition Platform - For Life faction, millionaire Igor Abramovich, took off from the country. According to sources, the board was supposed to bring relatives of other party members, as well as business partners of Abramovich, to Vienna.
Earlier, deputy Vadim Novinsky and Alexander Yaroslavsky and businessmen Andrey Stavnitser, Vadim Nesterenko, Vadim Stolar and Vasily Khmelnitsky also left the country. According to Khmelnytsky's press service, he left the country for a long-planned business trip and will return to Ukraine on February 20.
Earlier, Ukrainian owners of private jets received notifications that insurance guarantees for their aircraft would be withdrawn within 48 hours, and therefore the aircraft must leave Ukraine before the expiration of this period.