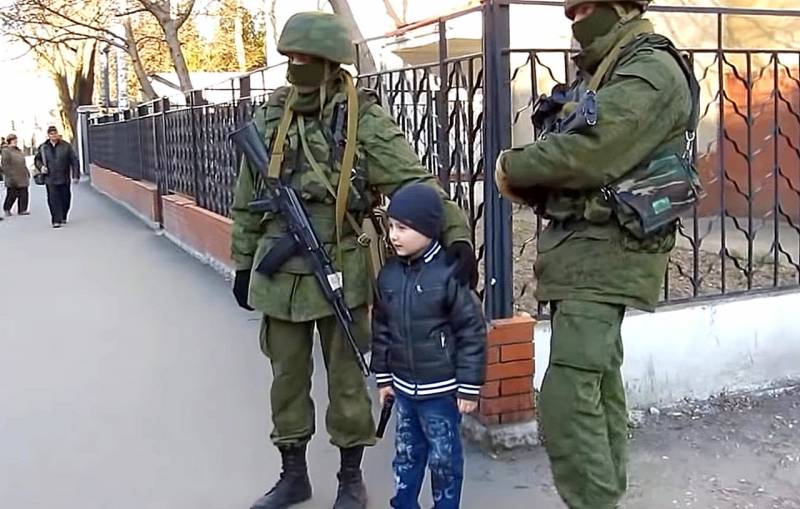 On the eve of the "Russian invasion" on the territory of Ukraine, which has long been talked about in Kiev and in the West, an "instruction" is massively distributed in the Ukrainian segment of the Internet on how the local population should behave during the "occupation" of the country by the troops of the "eastern neighbor" .
Thus, the residents of Ukraine are advised not to go out into the streets during the "operation" carried out by the Russians, not to take part in looting and to purchase everything necessary in advance: food, fuel and warm clothes. With the advent of the Russian military
equipment
in cities and towns, you do not need to go out onto the balconies and take pictures, and also engage in a skirmish with the soldiers, since they may have their own orders on this matter.
During the passage of Russian equipment, you do not need to climb onto the balconies and take pictures. As well as remove posts, people with weapons. In general, you do not need to attract special attention to yourself, enter into disputes, swear. Military personnel behave politely, but they have their own charters and command orders that may conflict with your emotional behavior
- says the instructions.
It is also recommended to be especially careful during this period with personal documents and identity cards - the authors advise carrying them with you and making a special folder for such papers in order to have everything you need at hand.
Those who wish to travel outside the country for the duration of the operation can, for example, "have a rest in Europe." It will be very difficult to get into the territory of Russia. An exception can only be close relatives of Russians.
You can rest in Europe during the operation. To do this, you need to drive by private car to the nearest working airports: Chisinau is the closest, more options are Krakow, Cluj-Napoca. The last options are problematic - you will have to go there through the territory of Western Ukraine, and what will happen there is not clear, and who will restore order has not yet been decided
- listed in the recommendations.
Residents of Ukraine are advised to avoid large cities such as Kiev and Odessa, large transport arteries and multi-lane highways where military transport aircraft can land.
Country roads in central Ukraine may also pose a danger. While attention will be riveted to the big cities, local nationalist groups can arrange anarchy there. Surely they will set up unauthorized checkpoints and rob passing cars
- says the instructions.
At the same time, it is noted that "order will be restored quickly, and life will return to normal."