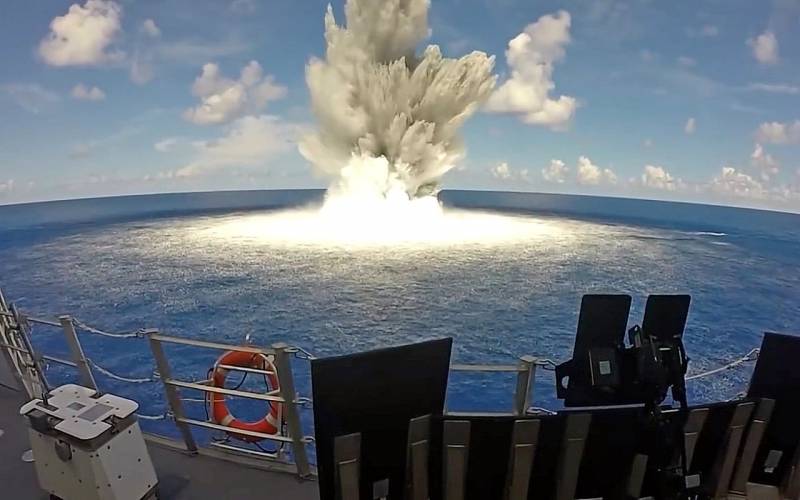 One of the most resonant
the
recent days was the uninvited visit of an American Virginia-class submarine to Russian territorial waters, from where it monitored the exercises of the Russian Pacific Fleet. The nuclear submarine was discovered by an Il-38 anti-submarine aircraft and a Pacific Fleet submarine, after which it was forced to retreat. Since the Virginias were designed specifically as hunters for (our) submarines, her appearance at the entrance to the Sea of ​​\uXNUMXb\uXNUMXbOkhotsk, where SSBNs are patrolling, raises a lot of questions about the security of the Marine component of our "nuclear triad".
underwater wrestling
Our Sea of ​​Okhotsk is considered an almost ideal water area for combat patrols by Borei and other SSBNs: it is deep-water and, most importantly, closed to foreign anti-submarine aviation and search and strike anti-submarine groups. The Sea of ​​Okhotsk makes sovereignty over the Kuril Islands completely internal to Russia, which Tokyo is so eager to chop off from us. If Japan is able to return the "northern territories", either by negotiations or by force, the waters of the Sea of ​​Okhotsk will become a "passage yard" for its Naval Self-Defense Forces and Air Force, as well as for the US Seventh Fleet, with all the adverse consequences that entail for us.
As you can see, the Americans do not despair and send their nuclear submarine hunters to the straits leading from the Sea of ​​Okhotsk to the Pacific Ocean. As "killers" of Russian SSBNs, two types of submarines have been developed in the United States: the aforementioned Virginias, of which 19 have already been built, and a total of 48 are planned for construction, and the Seawulf nuclear submarine, with
technical
the sides are real masterpieces, which only 3 were able to produce instead of the expected 30 pieces due to the extreme complexity and high cost. Let's be honest, these "hunters" are a huge danger to the Russian submarine fleet, primarily strategic SSBNs, but not only to them.
One of our astute readers suggested, at first glance, a simple and effective solution on how to protect the Sea of ​​Okhotsk from intruders: take and mine the approaches to it with bottom anti-submarine torpedo mines. Indeed, why not do so, and at the same time then block the Baltic and Black Seas in the same way?
Indeed, the Russian Navy is armed with a line of MDM bottom mines: MDM-1 Mod.1, MDM-2 Mod. 1, MDM-5 Mod. 1 and MDM-3 Mod. 1., which can be installed using submarines, surface ships and aircraft. Also, on the basis of the torpedo, a "self-transporting sea bottom mine" - SMDM was developed. It is launched through a torpedo tube and can independently move up to 17 kilometers. Lying on the bottom, mines track potential targets at a distance of up to 300 meters. It would seem, take it and block all possible underwater passages with them and sleep peacefully.
Unfortunately, everything is a little more complicated than we would like. The maximum service life of a bottom mine in a combat position is only 1 year, after which it will have to be found, removed and deactivated. It's just that the battery will run out of electric charge, and then it will neutralize itself. Another problem is the selectivity of action, or rather, its deficiency. This is due to the exceptional primitiveness of the design, where the "brains" are almost completely absent. Such weapons could potentially pose a threat to Russian warships, submarines, as well as civilian ships. On the other hand, our potential opponents can also start playing these mine games.
Thus, the US Navy is armed with naval non-contact anti-submarine mines CAPTOR (enCAPsulated TORpedo). They are rightfully considered one of the most effective and budgetary ways to provide passive anti-submarine defense. A bottom mine is structurally a container, inside of which there is a torpedo, as well as acoustic and computing equipment. The CAPTOR can be deployed from a submarine, a surface ship, or by parachute from an anti-submarine aircraft. The mine is in a vertical position, firing a torpedo upwards.
The main target for CAPTOR are (our) submarines. Hydroacoustic equipment is able to hear a submarine at a distance of 1000 meters, while it ignores surface ships and submarines in the surface position as potential targets.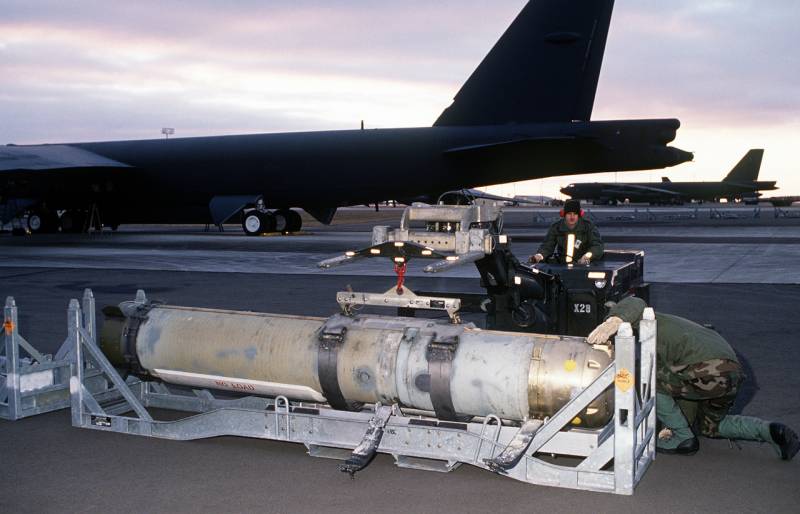 The guidance system of the torpedo is active-passive, it operates at a distance of up to 1500 meters. In Soviet sources, there were references to the possibility of equipping it with a nuclear warhead. Also, domestic analysts believed that the real life of the CAPTOR bottom mine in a combat position could be from 2 to 5 years, not trusting the Americans' statements about 2-3 months. The domestic analogue of this American bottom torpedo was named MTPK-1 (universal mine-torpedo anti-submarine complex).
In any case, CAPTOR is a very serious weapon that poses a real and great danger to Russian submarines. What to do if some "Virginia" or "Sivulf" during the threatened period secretly sets up similar bottom traps on the route of the SSBN from the Sea of ​​Okhotsk to the Pacific Ocean? How can you find out in a timely manner? And most importantly, what are the ways to eliminate the threat after it is detected?
We will talk in detail about the capabilities of the Russian Navy in underwater combat sometime next time.