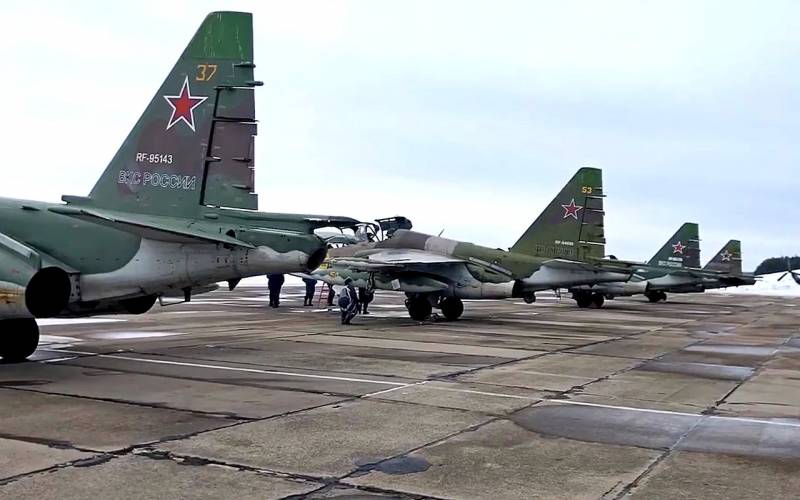 At the Belarusian airfield Luninets, the Russian Aerospace Forces deployed 32 Su-25SM armored attack aircraft. This is evidenced by a picture of a Western reconnaissance satellite that appeared on the Web. The transfer of aircraft was carried out as part of the military exercises of Russia and Belarus "Allied Resolve-2022", the main phase of which takes place from February 10 to 20.
Earlier, the Russian Ministry of Defense announced the relocation of Su-25 attack aircraft from the Eastern Military District to the territory of Belarus to test the reaction forces of the Union State. During the flight from the Primorsky Territory to the Brest Region, Russian pilots covered more than 7 thousand km.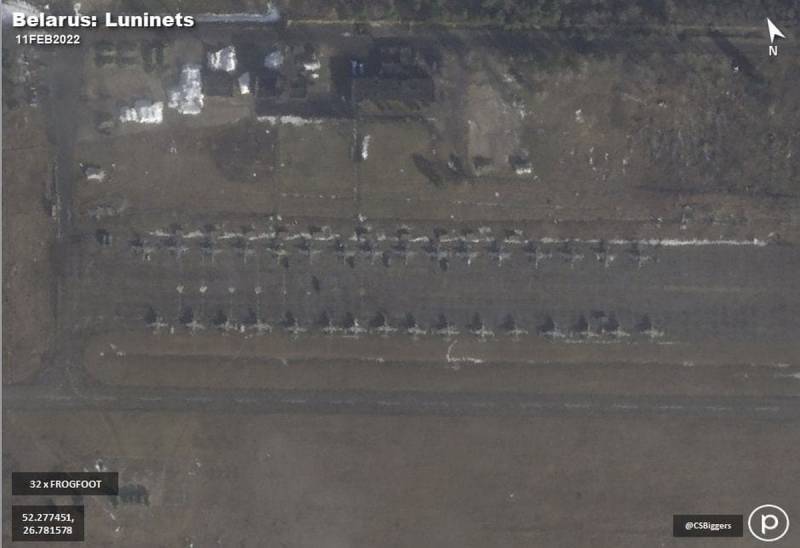 Earlier, the deputy head of the Russian military department, Colonel-General Alexander Fomin, before the start of the maneuvers, mentioned the use of Su-35S fighters. The planes arrived in Baranovichi on 26 January.
Also, the Russian electronic warfare complex Krasukha-2 was found on the territory of the airfield.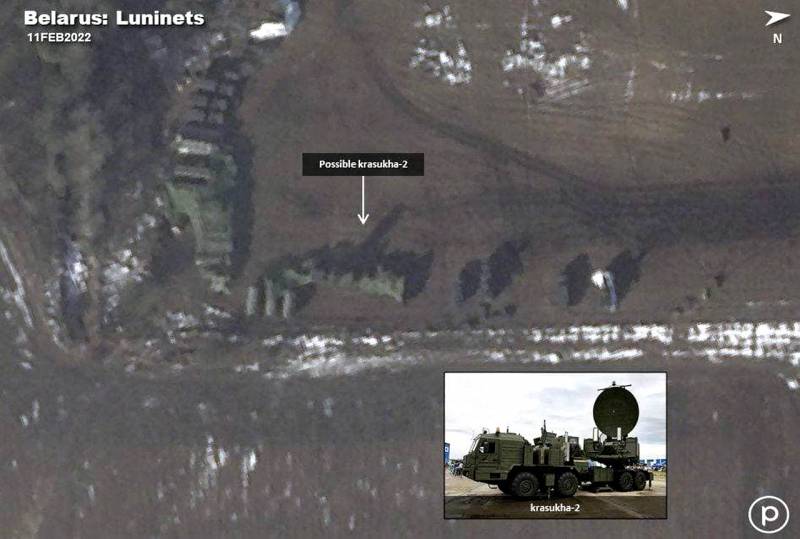 Meanwhile, NATO is concentrating forces on its eastern borders. So, in the city of Rzeszow in southeastern Poland, near the border with Ukraine, CV-22B Osprey tiltrotor aircraft of the United States Special Operations Command were deployed.
UH-60M Black Hawk medical evacuation helicopters, CH-47 military transport helicopters and a large number of paratroopers are already deployed in the region, sources said.