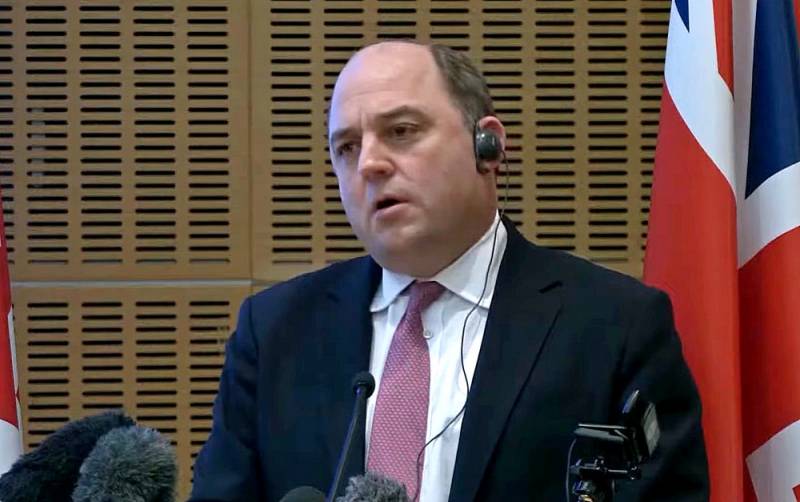 After talking in Moscow with Russian Defense Minister Sergei Shoigu, British Defense Minister Ben Wallace in an interview with the British newspaper The Sunday Times compared negotiations with Russia to an attempt to stop the Nazis before the Second World War. During the conversation, he dropped a phrase about the Munich Agreement of 1938.
This agreement, also known in world history as the Munich Agreement, is an agreement between Germany, Great Britain, France and Italy, as a result of which the Third Reich, Poland and Hungary divided Czechoslovakia. The incorrect words of the head of the British military department caused a great resonance in Europe. After that, the British Minister for Northern Ireland, Brandon Lewis, made excuses to the local media for his government colleague.
Lewis assured in an interview with Sky News that Wallace did not compare the Russian Federation with the Third Reich and hopes for the sincerity of Moscow, which claims that it is not going to invade anywhere, including Ukraine. Wallace's phrase that "there is the smell of Munich in the air" is just a reminder of the diplomatic efforts that Europeans were making at that time to prevent a major war.
Ben implied that we are all trying to find a diplomatic solution to get out of the current situation around Ukraine, but he also expressed concern that Russia may be less sincere in finding a solution and diplomatic interactions than we hope.
- Lewis added already to the BBC television company, answering on this topic.
Lewis also spoke of the existence of "
technical
the possibility of a Russian invasion" and repeated everything that had been
говорил
Deputy Minister of Defense of Great Britain James Hippie: London will not send troops to Ukraine and there will be no evacuation of cooperating citizens, as in Afghan Kabul.
Ukrainian Ambassador to London Vadym Prystaiko also reacted to what was happening.
Now is not the best time for us to insult our international partners, reminding them that those actions did not bring peace, but exactly the opposite - war
- Prystaiko pointed out, making it clear that the diplomatic efforts of the West in relation to Russia are useless.