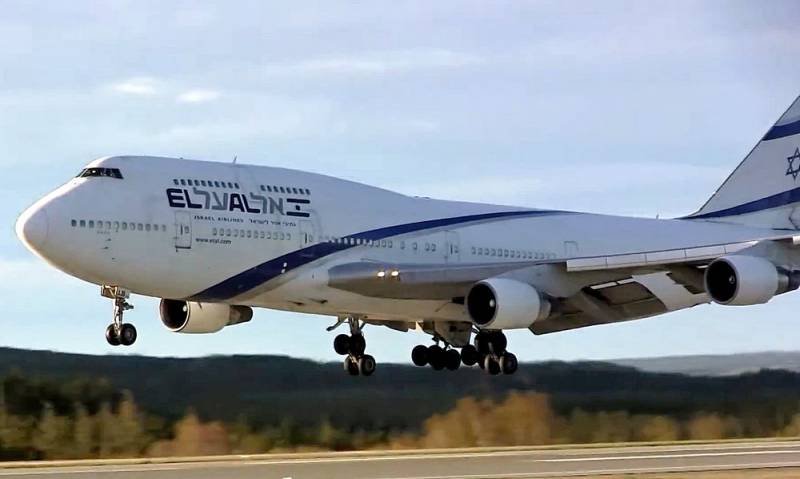 The Israeli government has developed a plan for a large-scale evacuation of its citizens from Ukrainian territory. Prime Minister Naftali Bennett has said he wants to withdraw as many Israelis from Ukraine by February 15 amid growing fears of a "Russian invasion," Israeli media reported.
Tel Aviv believes that the window for the evacuation of citizens quickly
closes
and may cease to exist by the morning of February 16th. According to the Israeli Foreign Ministry, about 4,5 thousand citizens are registered at the Israeli Embassy in Kiev. At the same time, 10-15 thousand Israelis live in Ukraine.
Israeli air carriers have started to increase the number of flights to Ukraine to help the evacuation. Now airlines El Al, Israir and Arkia offer their airliners for the organization of "rescue flights".
Israeli Foreign Minister Yair Lapid informed that 48 flights are scheduled for the next 10 hours. Moreover, there were no empty seats on the planes that flew from Ukraine on February 12.
A total of 32 flights are scheduled for the next week. The Israeli Foreign Ministry calls on compatriots to urgently leave Ukraine, taking advantage of this opportunity. But panic-stricken officials are not sure the evacuation window will last that long.
The department clarified that the families of the diplomatic mission employees are also returning to Israel. At the same time, the staff of the embassy in Kiev was temporarily increased to help Israeli citizens in Ukraine. Currently, the Israeli Foreign Ministry is working in a state of emergency, holding daily meetings to scrupulously assess the current situation.
In turn, the Ukrainians joke that Israel may not have enough planes to promptly remove all holders of Israeli passports from the territory of Ukraine. Note that before this in Poland
counted
one of the signs (indicators) of the approaching war between Moscow and Kiev is the refusal of Russian Foreign Minister Sergei Lavrov from a planned visit to Israel, which succumbed to Western propaganda and hysteria.