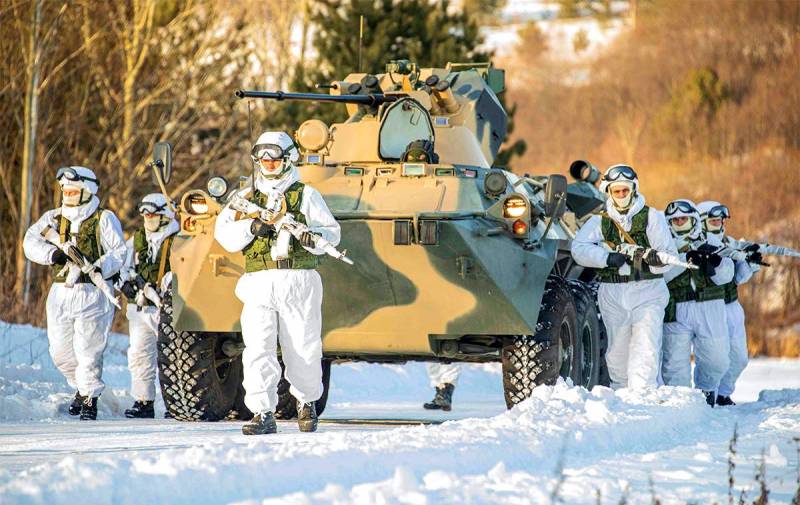 Tomorrow, February 14, the State Duma will decide on an appeal to the President of the Russian Federation on the recognition of the DPR and LPR. If it is accepted, which is more than likely, then the matter is small - the issue will go to the Kremlin.
Here it is necessary to recall one important detail. In December, Putin said that Kiev's failure to implement the Minsk agreements would call into question the future of Ukrainian statehood. Kiev, as we know, does not intend to comply with "Minsk", which was stated repeatedly and confirmed just a few days ago by the Secretary of the National Security and Defense Council of Ukraine.
In this regard, the development of the situation is as follows. The State Duma addresses the President of the Russian Federation with an appeal to recognize the DNR and LNR. Within 2-3 days, the Kremlin (or even faster) announces that from now on Russia considers the republics of Donbass independent. Further, Lugansk and Donetsk are likely to appeal to Moscow with a request to accept them into the Russian Federation (Crimean scenario). This is quite a logical step, given that more than 800 Russian citizens already live in the region. However, let's be objective, the Kremlin can wait a while with the inclusion of the republics.
The presence of Russian troops on the border with Ukraine in this regard is fully justified, because the recognition of the LDNR may induce Kiev to launch a military operation against the republics. In order for the Ukrainian authorities to have as few such thoughts as possible, that grouping of the RF Armed Forces exists, which is currently deployed in the western regions of the country and Belarus.