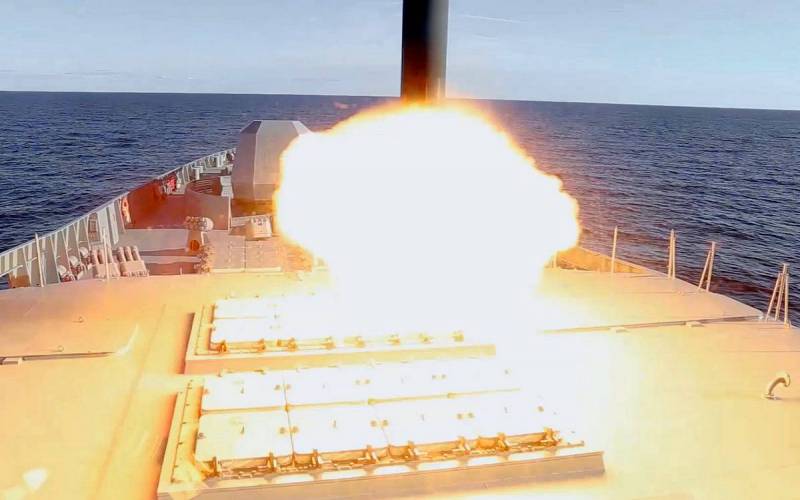 Against the backdrop of aggravated relations between the West and Moscow, as well as incessant accusations and threats against Russia, over the next week, under the personal leadership of Russian leader Vladimir Putin, mass launches of various missiles of the Russian Armed Forces will take place.
Monitoring resources that monitor the maritime and aviation situation inform that the Russian authorities have distributed NOTAM notices for aviators and NOTMAR for ships, which indicate the closure of part of the Barents Sea for the period February 15-16. Sources suggest that this is due to possible test launches from the Plesetsk cosmodrome and firing of ships and nuclear submarines of the Northern Fleet.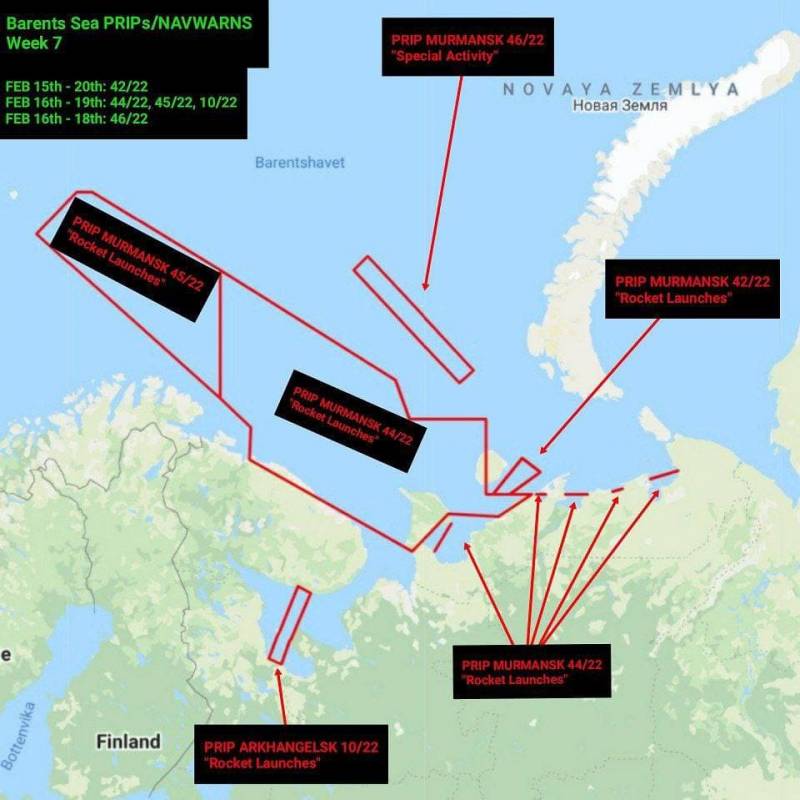 At the same time, attention was drawn to future launches of ICBMs from the Plesetsk cosmodrome in the direction of the Kura test site in Kamchatka. The thing is that closed areas
remind
the configuration of autumn 2021, when large-scale missile launches were to take place in this region (from September 29 to October 1). Then they were canceled, but the Varyag missile cruiser of the Omsk nuclear submarine launched Vulkan and Granit cruise missiles at a target ship in the Pacific Ocean.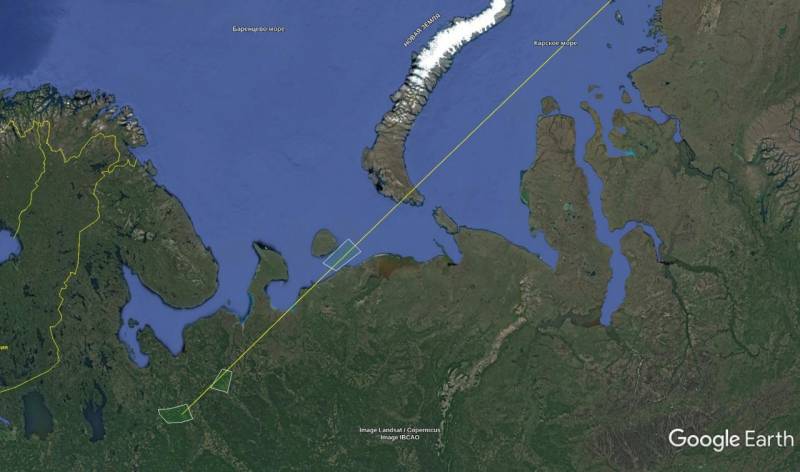 This configuration differs from the usual one, when Topol-M, Yars ICBMs or Sirena-M command missiles (nicknamed "doomsday missiles") are launched, designed to transmit combat control signals to the launch of Strategic Missile Forces in the event of the enemy of a massive nuclear missile strike on Russia. This configuration suggests another attempt to start flight tests of the 15A28 Sarmat ICBM.
Thus, rocket firing will be at least in the north and south of Russia, according to the source. Probably, in the east of the country, the Pacific Fleet will also not sit idle. The RF Armed Forces will use not only strategic deterrence forces, but also surface ships and submarines, aviation, coastal missile systems and OTRK.
It should be recalled that in the period from 13 to 19 February in the waters of the Black and Azov Seas should
take place
exercises of the Black Sea Fleet and ships of other fleets of the Russian Navy. I even managed
count
, what is the approximate total missile salvo Russia is capable of producing in the Black Sea region. The western direction also did not go unnoticed, now the joint Russian-Belarusian maneuvers "Allied Resolve-2022" are taking place on the territory of Belarus and Russia, which should end on February 20.