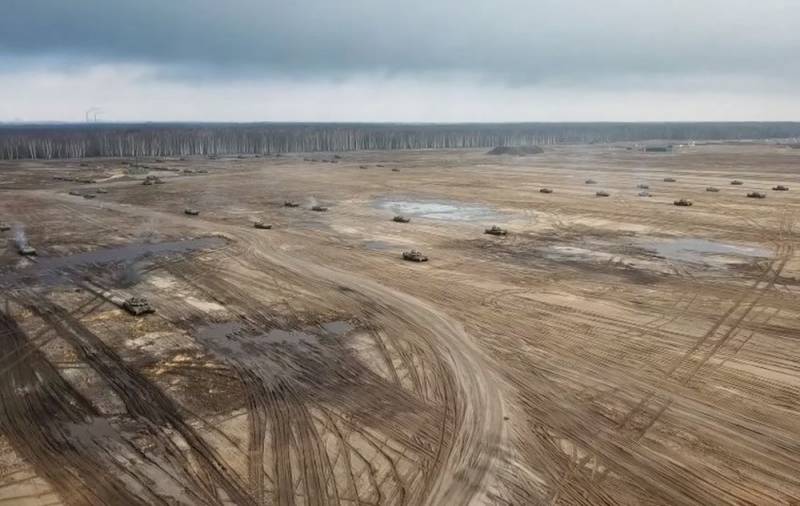 The media and US government agencies are working almost in unison, talking about the "aggressiveness" of Moscow. The US Bloomberg agency, the US Central Intelligence Agency and the Pentagon simultaneously announced Russia's "readiness" to "attack" Ukraine in the coming days, i.e. before the end of the Beijing Winter Olympics.
The only difference is that Bloomberg called the date of the "invasion" February 15, while intelligence and the military - February 16. It's just that the "journalists" of the American disinformation media are always in a hurry, trying not only to fulfill the order of the White House, but also to demonstrate to readers their unimaginable "awareness". For example, February 4 Bloomberg
committed
his usual false start, passing off wishful thinking, announcing the beginning of the "Russian invasion" and confirming the title of fake-news leader.
This time, the agency cited its "informed" sources as "familiar with the matter." They reported that Moscow could arrange a provocation in the Donbass or immediately "attack" Kiev. However, absolutely no evidence was provided. The media did not even bother to find out whether the barriers and minefields of any of the parties to the conflict in the Donbass were removed for passage
equipment
and infantry, and why all this hysteria about the "hordes" at the border had no effect on the passage of people and vehicles between Ukraine and the Russian Federation at the checkpoint.
In turn, the CIA and the US Department of Defense informed the White House and NATO allies of their "attack" date. This became known to the German magazine Der Spiegel. The publication clarified that the Americans told the Europeans about the "invasion routes" and the tasks of individual units of the RF Armed Forces. At the same time, the publication noted that there is no conclusive evidence, but according to "insiders", all the noise associated with this may be intentional.
policies
Washington, aimed at disrupting the plans of the Kremlin.
February 12
RIA News"
, referring to an "informed" source, said that the Russian diplomatic mission employees were leaving Ukraine. However, judging by the above quote, the information was not received from the Russian Foreign Ministry.
According to Ukrainian citizens, Russian diplomats and consular officials in Ukraine have begun to leave for Russia. This, in particular, is evidenced by the difficulties encountered when making an appointment at the consulates and the embassy
- he said.