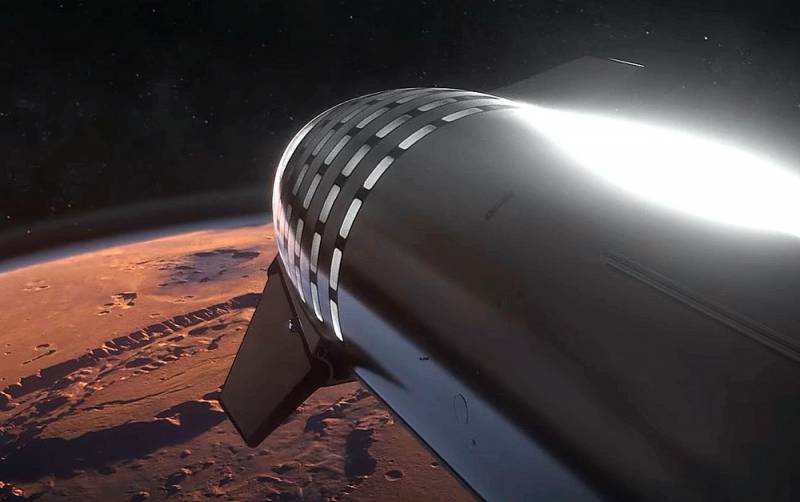 The head of SpaceX, Elon Musk, once again presented his vision of the colonization of Mars. According to his bold ideas, the flight to the Red Planet will be carried out by the forces of his corporation on the Starship spacecraft, which was presented by the entrepreneur.
Now in Texas, the construction of a huge spacecraft is being completed, which in the future should lay the foundation for the exploration of Mars by earthlings. First, Starship will make a test flight to near-Earth orbit, then, if successful, it will deliver astronauts to the Moon in 2025, and then to the fourth planet from the Sun.
Musk is confident that with the help of Starship on Mars it will be possible to build a self-sufficient city. To do this, about a million tons of cargo needs to be delivered from Earth, and given the reusability of the first stages of the rocket, this will be relatively inexpensive. So, according to Elon Musk, the cost of delivering 100 tons of cargo can be reduced to about $10 million or even less.
Meanwhile, the businessman's plans for the development of near-Earth space have changed several times. So, six years ago, he indicated that the flight to the Red Planet would take place in 2022, and in a couple of years a manned vehicle would go to Mars. At the end of 2019, Musk was confident that the ship could reach the orbit of Mars within six months.