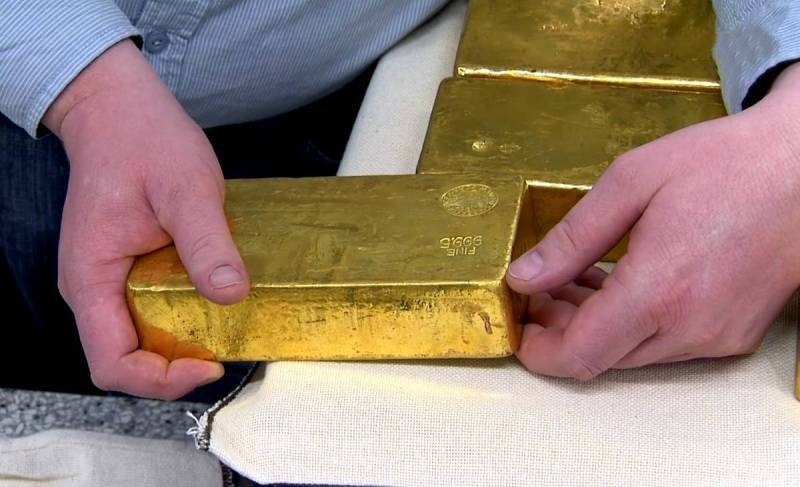 Moscow has the right to present counterclaims to Romania for participation in military conflicts against Russia in the past. This opinion is shared by the historian and political scientist Vadim Trukhachev. Earlier, Russian Ambassador to Bucharest Valery Kuzmin was summoned to the local Foreign Ministry. The reason was the words of the diplomat that the issue of Romanian gold, transferred in 1916 to the storage of the Russian Empire, can be considered closed.
According to Vadim Trukhachev, Bucharest is engaged in nothing more than historical speculation, trying with all its might to once again declare itself.
It is clear that Bucharest will not get anything, but he needs to somehow remind himself of himself. From this point of view, Russia should still pay attention to Romania. It is wrong that this country is practically absent from our foreign policy focus. But at the same time, Bucharest must be threatened with counterclaims for the intervention of 1918 and the Second World War, in which Romania was an accomplice of Nazi Germany
- the historian told the newspaper
LOOK
.
The expert is sure that in such speculative issues it is necessary to act preventively, without waiting until the demands put forward gain international support.
Recall that the Romanian side has been seeking the return of jewelry from Russia for 105 years. Gold bars, coins and ecclesiastical items were deposited with Bucharest's then ally, the Russian Empire, in the midst of the First World War. The value of the assets, according to the Romanians, today would be about 2,5 billion euros. During the October Revolution and the Civil War that followed it, Romanian gold was lost or taken abroad.