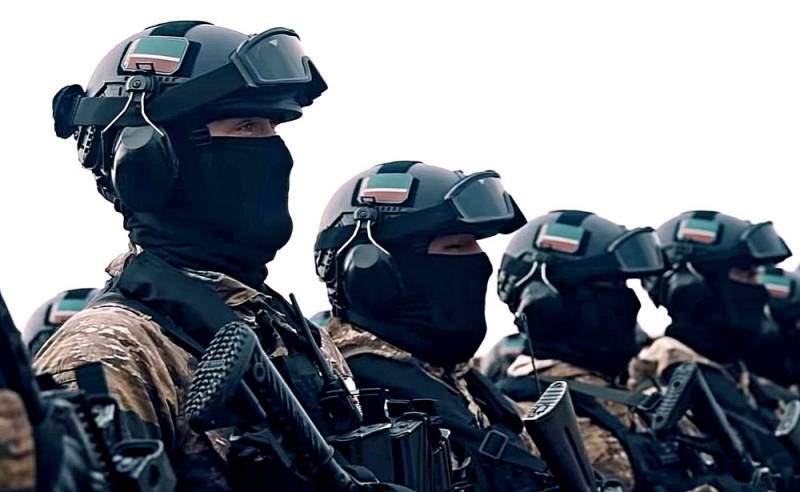 Several well-informed sources in Western intelligence agencies report that detachments of fighters from Chechnya, Abkhazia and South Ossetia, with experience in combat operations in the Caucasus and the Middle East, are concentrated in Belarus and near the Russian-Ukrainian border.
Among them, according to Reddit, are servicemen and the so-called "Kadyrov's detachments", who previously participated in the fight against terrorists in Syria. The transfer of fighters is carried out through Minsk. In the event of a war, their task will be to organize anti-sabotage measures against nationalist battalions in Ukraine and special forces of the Main Intelligence Directorate of the Armed Forces of Ukraine.
As the source points out, for a number of years, Russian private military companies and special services have been collecting data on active Ukrainian nationalists, leaders and members of nationalist parties and organizations. These include the Right Sector*, White Hammer*, OUN*, the Svoboda party (* banned in the Russian Federation) and others.
The Russians have at their disposal a complete list of organizers and perpetrators of the arson of the House of Trade Unions in Odessa on May 2, 2014. The priority targets of volunteers in this case are "activists" who participated in war crimes on the territory of Ukraine. "Kadyrovtsy" have hundreds of dossiers on these people.