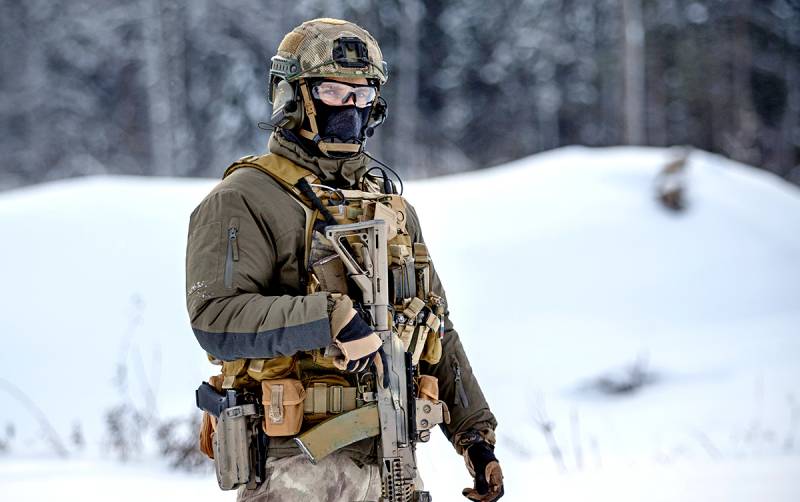 A video appeared on the Web, which recorded the movement of the Russian Special Operations Forces along the road in the Smolensk region. The eyewitness posted the video on social media.
The footage shows the movement of Toyota Hilux off-road vehicles (Toyota Hilux) and KamAZ 4911 Gepard trucks, which are in service with Russian special forces. Moreover, the windows of SUV pickups are tightly curtained.
These vehicles have already been somehow demonstrated in Russia, both at rehearsals and at the Victory parades themselves in 2019-2020 in Tula. Therefore, there is no doubt that this
technique
belongs to the MTR Armed Forces of the Russian Federation.
We remind you that the Smolensk region borders on Belarus, where the joint Russian-Belarusian military exercises "Allied Resolve-2022" are currently taking place. The MTR fighters of the RF Armed Forces will definitely find something to do within the framework of the mentioned maneuvers, because various scenarios are being worked out there. During the exercises, not only a defensive operation aimed at repelling external aggression is being worked out, but measures to counter terrorism are being worked out.
The international practice of numerous wars and conflicts of varying intensity has proven that light and maneuverable combat vehicles can have certain advantages over heavy and clumsy armored vehicles in populated areas, deserts and mountains. Therefore, it is not surprising that the MTR of the Armed Forces of the Russian Federation is armed with not only Toyota Hilux off-road vehicles. This is the result of the useful combat experience that Russia has implemented in its troops.