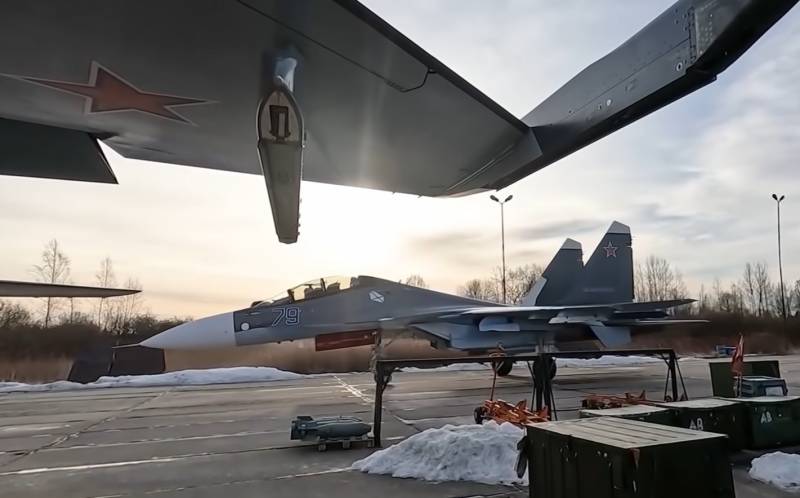 The mixed aviation regiment of the naval aviation of the Baltic Fleet on the eve acquired four multi-role fighters of the 4 ++ generation Su-30SM2 of the latest modification. It should be noted that Kaliningrad was the first in line to receive these machines is not accidental.
The fact is that Russia has formed in the Kaliningrad region a zone of restriction and prohibition of access and maneuver, which NATO called the A2 / AD zone. Its main purpose in the event of hostilities is to hold out until the transfer of reinforcements from the "mainland".
During the threatened period, the task of the Kaliningrad military is to restrain the potential of the aggressor. So that he would not be able to freely deploy and move his air, ground and naval forces within the radius of Russian weapons of destruction.
By and large, even now Kaliningrad is an impregnable frontier of our defense, preventing NATO warships from entering the Baltic Sea, and land forces from landing in Polish Gdansk, "convenient" for an operational offensive. This fact is recognized even by American military experts.
As for the Su-30SM2 "Super-Dry", which can independently find targets without the help of AWACS aircraft, they will significantly strengthen our A2 / AD zone, making it, as the Americans put it, Russian Gibraltar.
As for the fighter itself, it received quite serious upgrades.
technical
parts. Firstly, the fighter was equipped with a new integrated communications and data exchange system (installed on the Su-57), thanks to which it will be able to control and control heavy strike UAVs of the Okhotnik type. Secondly, the expanded range of "smart" weapons makes the Super-Sukhoi the most versatile aircraft in the Aerospace Forces and the Navy. It can equally effectively perform both the functions of an interceptor fighter and destroy targets on land and water. Thirdly, the combat vehicle received a radar and engines from the "big brother" Su-35S.