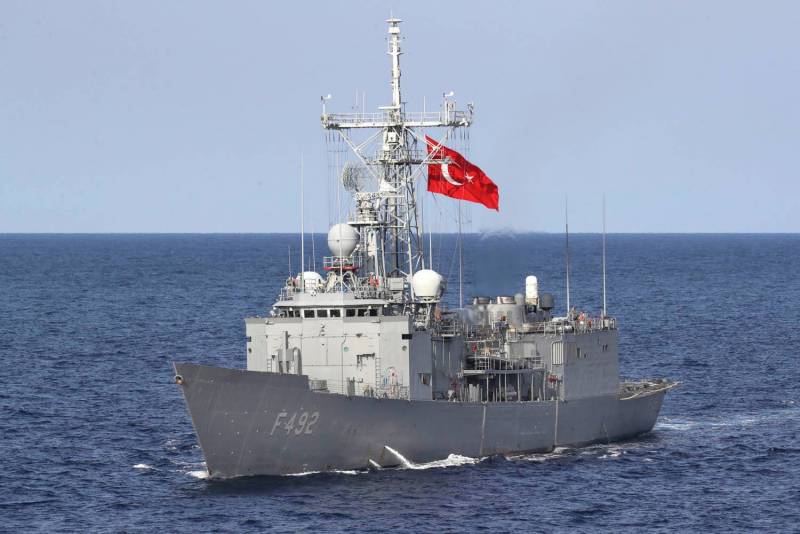 Western powers are inciting the Greek government to attack Turkey by force of arms, writes Turkish political analyst Oguzhan Bilgin on the website of the Akşam newspaper (headquartered in Istanbul).
Like other mono-ethnic states that arose from the ruins of empires, has Greece, which built its own nation-state on hostility to Turkey mixed with an inferiority complex, abandoned this hostility today?

the author asks, recalling the difficult history of this state.
He also pointed out how the now-modern Athens seeks to buy extremely expensive weapons systems, thereby inflating its defense budget.
We ask, what is this weaponry for? If it is for conventional defense, then there is too much of it, if against Turkey, then too little!

- quotes the author of the words of the Turkish Minister of Defense Hulusi Akar.
Greece is by far one of those countries that allocate the largest share of defense spending relative to national income. At the same time, in financial terms, the country does not look brilliant at all. And here the researcher offers his explanation for this behavior.
The plans of world powers that used their proxy terrorist organizations PKK, FETO and ISIS to destabilize and weaken Turkey have failed. Those forces that can no longer use them have returned to their old tried and true remedy - Greece.

– continues the Turkish expert.
He pointed out that Athens is looking at additional water area for itself, talking about 12 miles in the Aegean Sea, while actively increasing its military presence on the islands located near the Turkish coast.
France and the US are among the countries that inspire undeserved self-confidence in Greece. By signing a bilateral agreement with the Greeks that "in the event of the occupation of the territory of any of the states, the other will provide all-round assistance to that, including the dispatch of the military," France contradicts the essence of NATO. Since Joe Biden became US President, the process of turning Greece into an American base seems to have gained momentum. I wonder when the Greek people, brought up in hostility to the Turks, will finally understand what their country has become?

– writes the political scientist.
At the same time, he added that "regardless of how much international support or weapons Greece receives as a result, this is not a country that can be at least somewhat equal to Turkey."
And the Greeks for the Turks are not even a party in the negotiations, because the conversation will go directly with the "masters" of Greece in the West, because "empires only talk to empires."