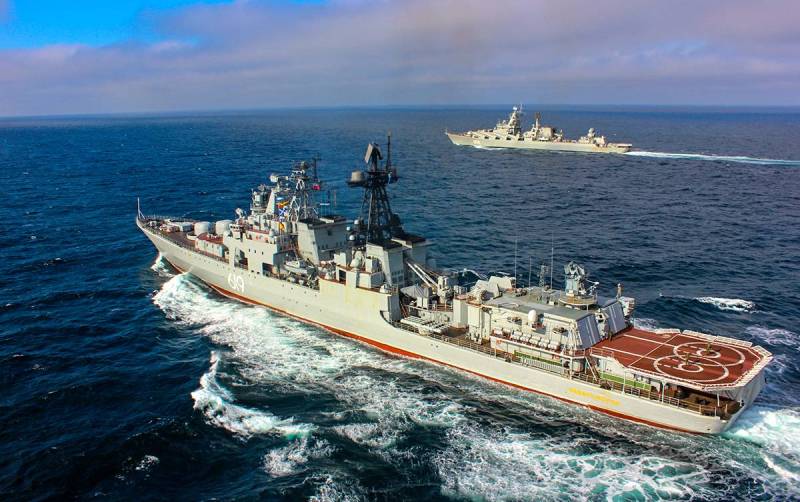 The Ukrainian media and "public" grant-eaters did not disregard information about
large-scale
military exercises of the Russian Navy in the Black and Azov Seas. The Ukrainian agency UNIAN reported that the Russians would set up a "blockade" of Ukrainian ports for almost a week, for the period from 13 to 19 February.
At the same time, the media referred to the opinion of the editor-in-chief of the BlackSeaNews portal, an "expert" on Crimean issues, a Russophobe, chairman of the Supervisory Board of the Maidan of Foreign Affairs Charitable Foundation and head of the Black Sea Strategic Research Institute, Andrey Klimenko.
We do not want any panic, but this is very similar to preparations for something like a "sea blockade" of Ukrainian ports. About which we have been warning for 2 years ... This must be stopped. At the highest international level. And there is no need to panic, because at the word blockade the shipowners will be the first to change their plans... We must unite all efforts. Now
he wrote on February 9 on his Facebook account.
Klymenko published the map and stressed that Russia did not even leave any corridors for the passage of merchant ships to or from the ports of Ukraine. He drew attention to the fact that this has not been observed for the last 8 years, i.е. never in history at all, since this refers to the complications of relations between Ukraine and Russia since 2014.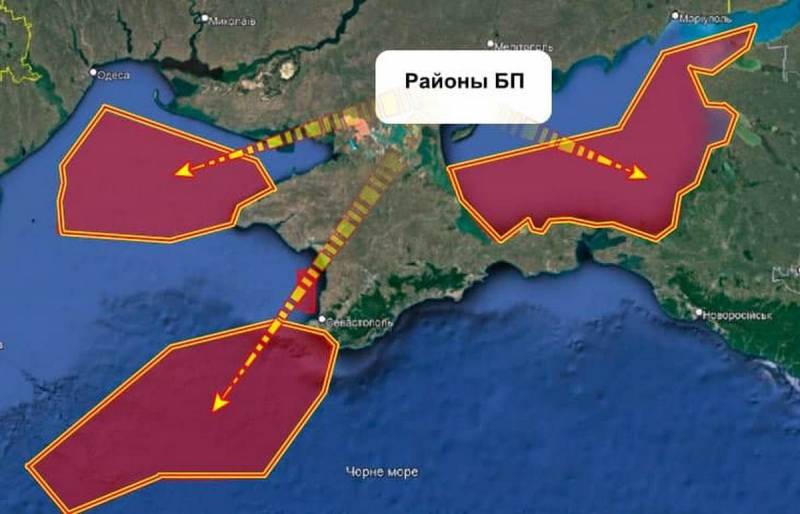 The Black Sea in the northwestern part overlaps to the border of the territorial sea of ​​Ukraine (12 miles from the coast - ed.), in the Sea of ​​Azov - from the coast of the occupied Crimea to the coast of the Krasnodar Territory. Those who wish can print the map on premium luxury paper and send it to Mr. Macron (President of France - ed.). Personally
- he added.
The agency noted that before that in the Black Sea, near Odessa, there was
discovered
spy ship "Ivan Khurs" (project 18280 type "Yuri Ivanov") of the Russian Navy. At the same time, Moscow continues to pull troops to the Ukrainian border and conducts the Allied Resolve-2022 exercises together with Minsk. Thus, Ukraine will find itself in a dense environment of the RF Armed Forces conducting maneuvers, the media was indignant.
Note that before that, President of Ukraine Volodymyr Zelensky during a joint press conference with his French counterpart
commented
the words of Russian leader Vladimir Putin about "a beauty who must endure." At the same time, from the Mediterranean Sea, Washington
brought out
the headquarters ship USS Mount Whitney ("Mount Whitney" or LCC / JCC 20) of the US Navy is the flagship of the US 6th Fleet, as well as the floating command center of the Naval strike forces and NATO support forces, effectively leaving Kiev alone with Moscow.