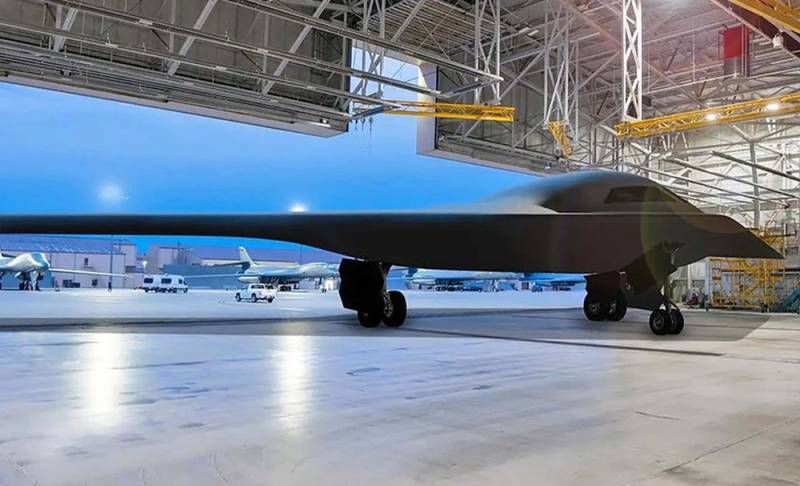 The Long Range Strike Bomber program is progressing steadily. A few weeks ago, the United States began construction of the sixth copy of the promising strategic stealth bomber B-21 Raider, writes the American edition of The Drive.
The publication noted that US Air Force Major General Jason R. Armagost, director of strategic plans, programs and requirements of the Air Force Global Strike Command (AFGSC), gave details of the LRS-B program - "long-range strike bomber".
B-21 rushes into the future. This will be our dual-purpose aircraft penetrating inside the no-access zone (it can carry nuclear weapons - ed.). Now there are six
he said at the 14th Annual Nuclear Deterrence Summit.
Northrop Grumman's production line is located at US Air Force Plant #42 in Palmdale, California. By
condition
as of September 2021, five B-21s were in various stages of production there. However, the Air Force has not yet confirmed how many B-21s will be produced under the current (first phase) development and production program.
However, there may well be six, because that is how many aircraft were built at the same stage of the B-2 Advanced Technology Bomber program. In the end, only 21 B-2 units were purchased out of 132 planned. As for the B-21, the military wants to acquire 145 units, but how many in reality will be unknown.
The publication emphasized that although the B-21 has not yet made its first flight, Northrop Grumman used in the development of the groundwork that was achieved in the design and operation of other "invisibles" made according to the "flying wing" scheme. When flight tests will begin is not yet clear. But they will definitely take place at Edwards Air Force Base in California.
I'm not at liberty to name a probable date
Armagost pointed out.
At the same time, the publication expressed the hope that the first flight of a new type of bomber will take place before the end of 2022.