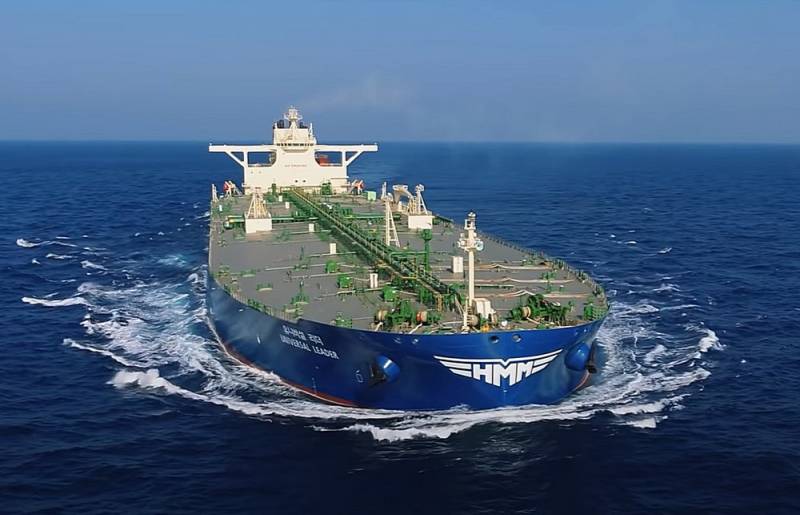 Against the backdrop of a discussion about a possible "Russian invasion" of Ukraine, the United States is constantly discussing what other new sanctions will need to be imposed on Moscow in addition to the existing ones. It is generally accepted that in this field of sanctions we have nothing special to answer the "hegemon", but is this really so? What restrictive measures on the part of Russia may be sensitive even for the American
economics
?
Sometimes strength turns into weakness, and weakness turns into strength. It is customary to depict our country as technically backward, totally dependent on the export of hydrocarbons and other raw materials, while forgetting to mention cosmonautics, nuclear energy and aircraft manufacturing. The United States, on the contrary, is presented as an advanced technologically developed state, unconditionally dominating over others, independently setting world standards and actively developing "green energy", in contrast to any "bantustans" there. But upon thoughtful consideration, the situation begins to look not so unambiguous.
Oddly enough, America is quite economically dependent on Russia, and this dependence is only growing continuously. How did it happen?
Fuel oil
Probably, everyone has already heard that from year to year Russia is increasing the export of crude oil and products of its processing to the United States. At first glance, this may seem strange, since the "hegemon" is itself the largest producer and exporter of high-quality oil. But it's all about local specifics.
Venezuela has traditionally been a major supplier of heavy sour crude to the US. For its processing, refineries with the appropriate technological cycle were built on the coast of the Gulf of Mexico. Then President Donald Trump imposed sanctions on the state company Petróleos de Venezuela (PdVSA), leaving not only Caracas without foreign exchange earnings, but also its own oil refiners without the necessary raw materials. It does not allow replacing it with American light oil extracted from shale rocks.
technological
process. Industrialists clearly do not want to invest in the re-equipment and modernization of refineries against the backdrop of "green" trends.
The solution was found quickly. By mixing fuel oil, the so-called residual fuel, a product of low oil refining, with light shale oil, the Americans got a good raw material. And here they had to turn to Russia, which holds about 20% of the world fuel oil market. Previously, it was purchased for further processing by European companies, but since 2015, when world oil prices and freight costs have fallen noticeably, the United States has joined the competition for Russian fuel oil. Since 2019, when tough sanctions were imposed on Venezuela, domestic raw materials have flowed into North America in a wide river.
One might wonder, why doesn't Washington simply increase supplies from neighboring friendly Canada? Technically it can be done, but politically it is not. One of President Joe Biden's first decisions after his inauguration was to block the construction of a new line of oil pipeline with a capacity of more than 800 barrels per day from Alberta, Canada, to Nebraska. So Washington itself became a hostage to its "green agenda".
But the matter did not end with Russian fuel oil.
Diesel fuel
As you know, the United States is a country of motorists who live mainly in private homes without a central heating system. Now all this has made itself felt.
A noticeable increase in the prices of gasoline and diesel fuel occurred in 2021. In the northeastern states, "panic purchases" of motor fuel were observed, which has not been seen since the Iranian crisis of the 70s of the last century. Several factors came into play. First, against the backdrop of the 2020 corona crisis and a decrease in hydrocarbon consumption, oil companies have reduced production and processing volumes. Second, a hacker attack on Colonial Pipeline shut down a pipeline that pumped gasoline, diesel and jet fuel from the Gulf of Mexico, which accounted for about 45% of all fuel consumed on the East Coast.
Today, the existing problems were exacerbated by the cold winter, when Americans had to actively burn diesel fuel in generators to heat their homes, as well as by the fact that oil companies were unable to increase production and processing of raw materials in a timely manner. And what do we see?
In 2019, the first trial deliveries of Russian diesel fuel began, and in 2021, a real "Russian landing" landed on the East Coast of the United States, as Bloomberg commented on this event:
A fleet of Russian diesel tankers heading for the US East Coast could help lower the highest retail fuel prices in 7 years. Four tankers carrying 2 million barrels of Russian diesel, the most since 2018, are due to arrive next week.
For Russia, "helping" the Americans is not a problem at all, since the volume of domestic consumption of diesel fuel is half the volume of its production. To date, the demand for domestic diesel fuel in the United States is only continuously growing. Russian diesel makes up 22% of total US imports.
These are all very significant numbers. The one-time withdrawal from the market of such volumes of raw materials and motor fuel will be a weighty slap in the face even for the "hegemon". This economic argument should be used when discussing the painful issue of anti-Russian sanctions and counter-sanctions on Ukrainian issues.