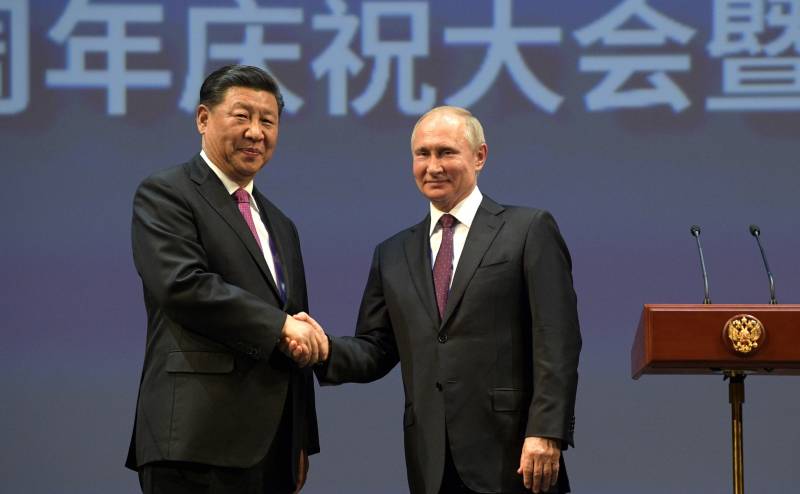 Vladimir Putin's visit to China and his meetings with Xi Jinping demonstrated Beijing's support for Moscow's position on anti-Russian sanctions and NATO's eastward expansion. The parties signed a number of important energy agreements on the supply of Russian oil and gas to China.
According to the Indian Punchline resource, Russia and China have concluded a number of deals totaling about $117,5 billion. In particular, a 30-year contract was signed for the supply of 10 billion cubic meters of gas per year. Rosneft also concluded a deal with CNPC for 100 million tons of "black gold" annually with deliveries through the territory of Kazakhstan.
The Power of Siberia-2 gas pipeline, which will make it possible to diversify Russian gas flows between Europe and Asia, also became the subject of discussion between the leaders of the countries. Moreover, Moscow does not need to reorient its supplies, since China receives gas from Sakhalin fields, and Europe receives fuel from Siberia.
Now, as Indian experts point out, the ball is on the side of Europe. Europeans must decide whether to continue to receive inexpensive Russian gas or refuse it, punishing themselves in this way. Meanwhile, Washington and its allies continue to pressure and provoke Russia by supplying the Kiev regime with weapons and military advisers. At the same time, Indian Punchline has no doubt that the Kremlin will not tolerate an attempt at a military solution to the "Donbass problem" by the Armed Forces of Ukraine or nationalist battalions, given the existence of a project to recognize the DPR and LPR in the Russian parliament.
With a high probability, the Russian Federation will patiently wait for provocations from Ukraine. So it all comes down to a question of determination. For Russia, the stakes here are extremely high, and its restraint is much stronger than that of Western adversaries.
- experts say.
Thus, Europe is now teetering on the brink of a military confrontation. At the same time, the Russian Federation and China are finding more and more common ground on many global and regional issues: the growing influence of the North Atlantic Alliance, the promotion of the American version of democracy, the US strategy in the Asia-Pacific region, the AUKUS anti-Chinese alliance between the United States, Great Britain and Australia, etc.