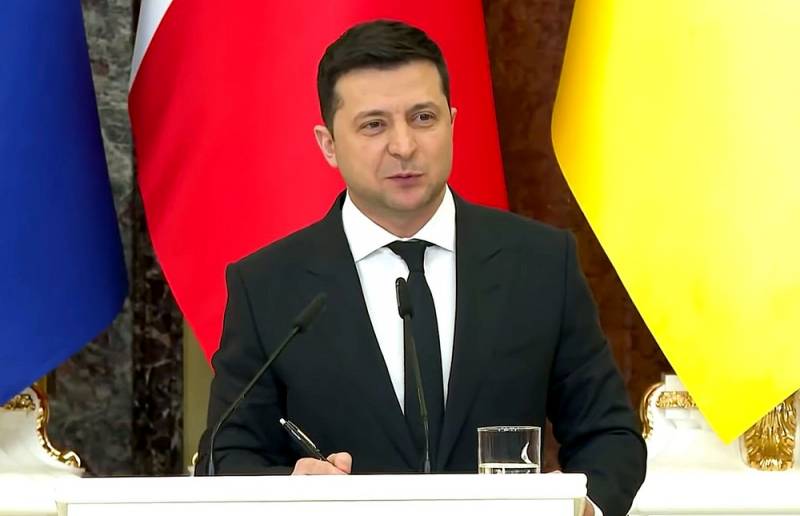 On February 8, a meeting was held in Kiev between President of Ukraine Volodymyr Zelensky and his French counterpart Emmanuel Macron, who had previously held talks with Russian leader Vladimir Putin in Moscow. During the final press conference, Zelensky commented on Putin's words about "a beauty who must endure", switching from Ukrainian language to Russian.
Zelensky noted that Putin, regarding the Minsk agreements, spoke with a well-known aphorism in relation to Ukraine.
"Like it, don't like it, be patient, my beauty." Here, of course, there are things that you cannot argue with the President of the Russian Federation. Ukraine is really beautiful. But the fact that "mine" is already too much
- said Zelensky.
Zelenskiy turned to Macron and asked the bewildered French president if he had had some "fun time" with his Russian colleague yesterday after meeting with Putin.
As for "be patient"… I generally think that Ukraine is patient because it is wise. I think that this is important not only for Ukraine, but for the whole of Europe. And it is very important for the Russians. Because escalation depends on our patience. We are protecting our country. We are on our territory. Our patience affects provocations when we do not respond to them, but behave very dignified. Therefore, in patience, it seems to me, wisdom
- summed up Zelensky.
Thus, Zelensky, albeit in an extravagant manner, was forced to actually admit that sooner or later the Minsk agreements would have to be implemented, which would put an end to the war in Donbass.