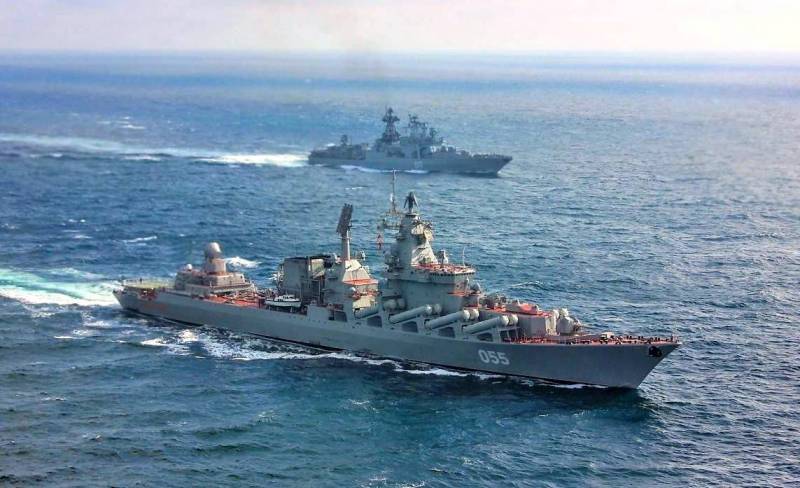 Russia is currently conducting major naval exercises involving more than 140 warships and support vessels from the Pacific, Northern, Baltic, Black Sea and Caspian Flotillas. Some formations of the Russian Navy have traveled many thousands of miles, moving through the expanses of the seas and oceans.
Thanks to the activity of navigation resources, the approximate composition of the surface grouping of the Russian fleet, which was concentrated on the southern flank of the NATO bloc, became known. It includes 9 attack and 13 landing ships.
3 ships of the 1st rank gathered in the Black and Mediterranean Seas - missile cruisers Varyag, Moskva and Marshal Ustinov (all of project 1164 Atlant). For a complete set, only the heavy nuclear-powered missile cruiser Peter the Great (project 1144.2 Orlan) of the Northern Fleet is missing.
In addition, the group includes 2 ships of the 1st rank of smaller displacement: large anti-submarine ships (BPK) "Admiral Tributs" and "Vice-Admiral Kulakov" (both project 1155), as well as ships of the 2nd rank - frigates "Admiral Grigorovich", "Admiral Makarov", "Admiral Essen" (all project 11356P "Petrel") and "Admiral Kasatonov" (project 22350).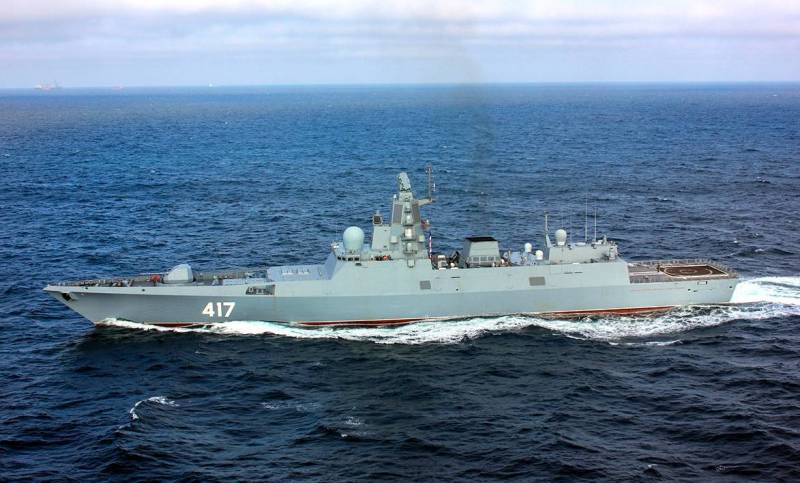 Frigate "Admiral Kasatonov"
Also involved are large landing ships (BDK): "Korolev", "Minsk", "Kaliningrad", "Olenegorsky Miner", "George the Victorious", "Pyotr Morgunov", "Yamal", "Azov", "Caesar Kunikov", " Novocherkassk, Nikolay Filchenkov, Saratov. Orsk, which
are moving
from the Mediterranean Sea to the Black Sea.
This is without taking into account six diesel-electric submarines of Project 636 Varshavyanka, small missile ships (RTOs) and small anti-submarine ships (MPK) of the Black Sea Fleet, as well as the formation of the Caspian Flotilla.
In this regard, the Ukrainian "patriots" have already raised another hysteria in social networks about the fact that Russia is going to "bite off the legs" of Ukraine, cutting off Kiev's access to the Black and Azov Seas with the help of a large-scale landing operation. In the exercises, they saw "the threat of an imminent invasion",
presenting
as "evidence" the presence of the Russian reconnaissance ship "Ivan Khurs" (project 18280) near Odessa, as well as the assertion of Western "partners" that Moscow would "attack" before the end of March.