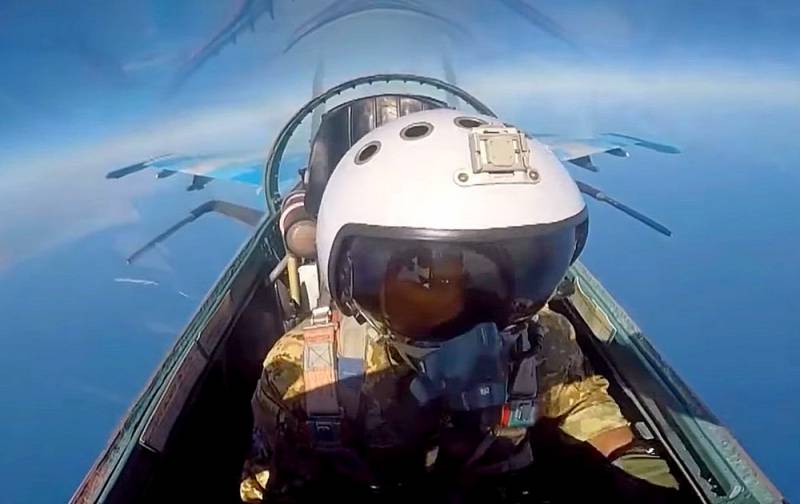 In the event of a war between Russia and Ukraine, the latter's air force will be quickly put out of action. According to Forbes experts, Ukrainian military aviation has no chance to win in the fight with Russian aircraft.
According to American experts, Ukraine is inferior to Russia in terms of the number and quality of fighters. Thus, the Ukrainians are armed with about 125 combat aircraft, of which 71 are fighters. Of these, only 34 fighters are combat-ready Su-27 Flankers. The most combat-ready aviation unit in the Ukrainian army is the 831st brigade with two squadrons, located in Mirgorod (northern part of Ukraine).
Air combat will most likely be short. Against six dozen active Ukrainian fighters, the Russian air force can deploy many hundreds of new and much more combat-ready aircraft.
Forbes believes.
Another squadron with relatively new Su-27Ps is in the 39th brigade at the Ozernoe airbase west of the Dnieper. As part of a modest modernization, new flight recorders were installed on some aircraft and the electronic filling was finalized. The cost of overhauling one aircraft (the goal is to be able to extend active operation until 2030) was about $3 million.
However, the pace of modernization was very slow, and by 2014, only about a dozen Su fighters remained in the Ukrainian Air Force, which did not play a significant role in further events in the east of the country.
Nevertheless, the 831st Brigade currently has 25 aircraft at its disposal, most of which are Su-27S, and a third of them have received the M1 upgrade. The aircraft are equipped with radars with a range of 100 km and R-27 missiles for attacking air targets. But, the Americans are sure, they will not last long against the Russians.