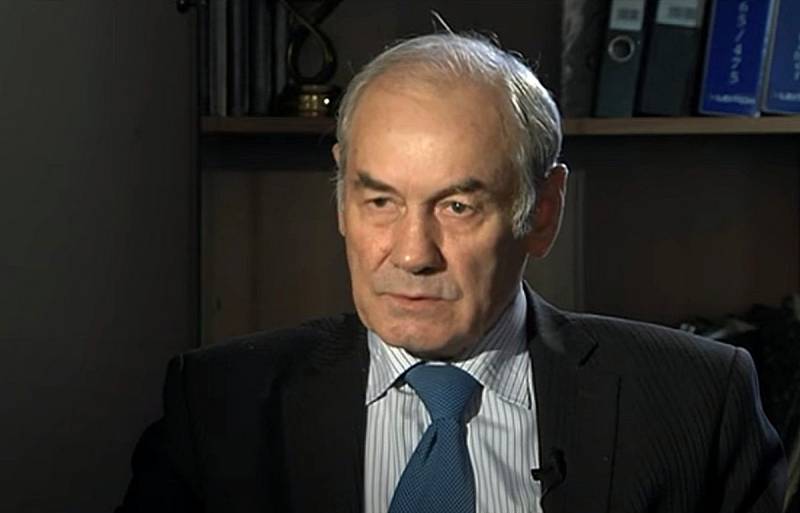 The head of the All-Russian Officers' Assembly, Colonel-General Leonid Ivashov, published an appeal to the Russian president entitled "The Eve of War", in which he drew Vladimir Putin's attention to the high likelihood of a military conflict and its negative consequences. According to Ivashov, the world is now in anticipation of a big storm.
The general believes that the hysteria whipped up around Russian-Ukrainian relations is largely artificial and is produced by certain forces interested in escalating the situation. Nevertheless, the expert does not underestimate the dangers facing Russia - both from outside and inside the country.
It can be argued that there is indeed a threat - the country is on the verge of completing its history. All vital areas, including demography, are steadily degrading, and the rate of population extinction is breaking world records.
Leonid Ivashov notes with concern.
In the event of a military confrontation between Russia and Ukraine, the inhabitants of these countries will become irreconcilable enemies for a long time, and NATO will take the side of Kiev. At the same time, such a militarily strong country of the North Atlantic Alliance as Turkey will be involved in the conflict.
It can be assumed that two Turkish field armies and a fleet will be ordered to "liberate" Crimea and Sevastopol and possibly invade the Caucasus
- considers the general.
Ivashov also expressed confidence that in the implementation of such a scenario, the Russian Federation would be included in the list of rogue states and threats to international security.