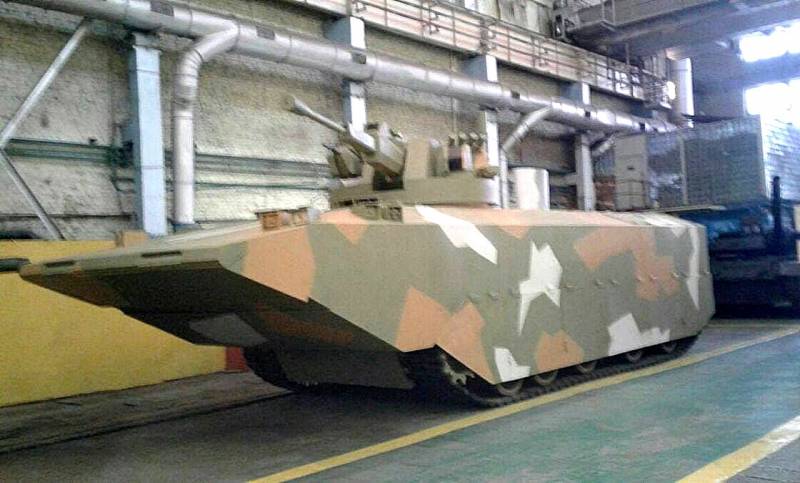 A Marine Combat Vehicle (BMMP) is being developed in Russia, as evidenced by the first photo of the prototype published on the Web.
The BMMP is designed to ensure the landing of naval infantry units on an unequipped coast, including over-the-horizon landings, as well as operations in skerry areas and on islands and provide fire support to landing operations.
According to sources, the design features of the BMMP platform will allow the installation of mass-produced combat modules such as "Bakhcha" or "Dagger".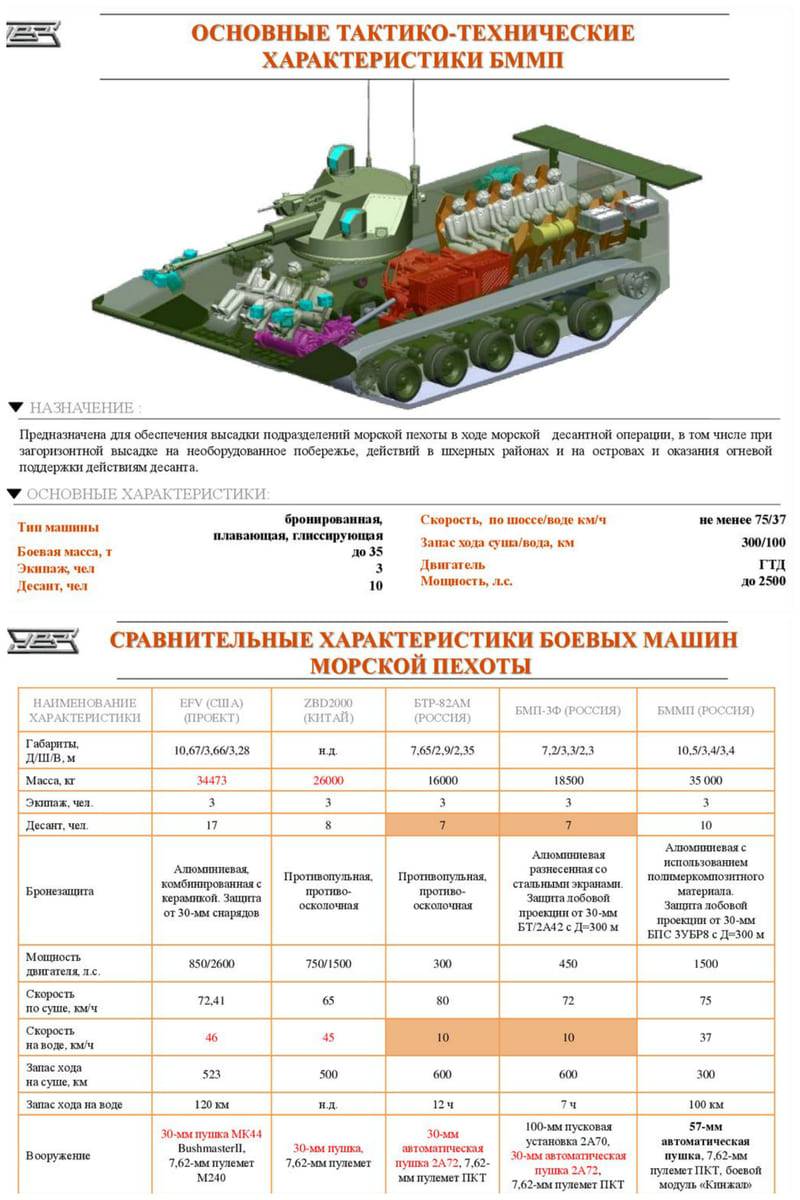 The combat weight of the vehicle will be about 35 tons, the crew - 3 people, the speed on the highway will reach about 75 km / h, on the water - 37 km / h. The cruising range on land will be 300 km, on water - 100 km. The engine power of the car will reach 1500 hp. The BMMP will be capable of carrying 10 paratroopers, while it is assumed that the BMMP body will be protected with aluminum using a polymer composite material. The armament complex will include a 57-mm automatic cannon, a 7,62-mm PKT machine gun and a Kinzhal combat module.