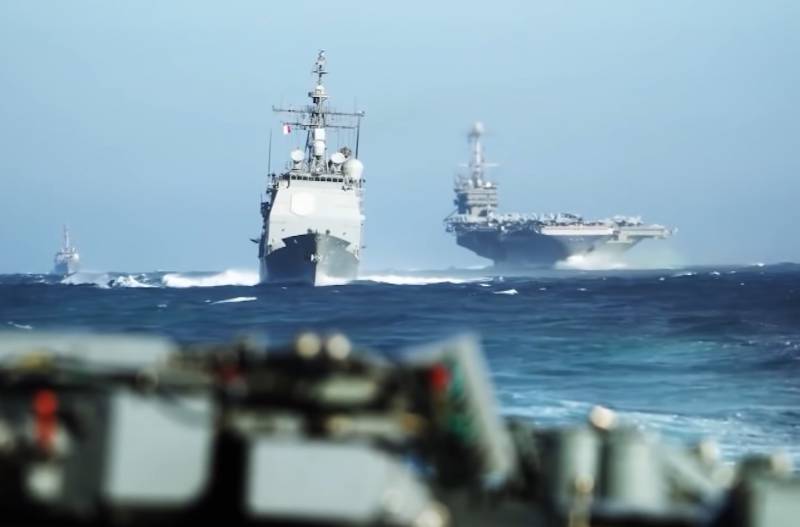 Despite Norway's assurances that it can defend itself, and the appeal of the country's foreign minister to NATO with a request not to perform maneuvers near Russian borders, the alliance decided otherwise.
Already in early March, the United States and allies will hold an Arctic exercise called "Cold Response". The maneuvers will take place 400 kilometers from our borders and will be the largest in Norway and the Norwegian Sea since the end of the Cold War.
In general, exercises in the Arctic have always turned into problems for the United States: nuclear submarines "tightly" froze into the ice and could not perform combat training tasks, and the American pride aircraft carrier Harry Truman in 2018 did not manage to enter the Barents Sea at all.
In total, NATO will involve 35 military personnel from 28 states in the upcoming exercises. The US will even send one of its carrier groups to the Norwegian Sea.
In general, given the scale of the "Cold Response" maneuvers and the lack of experience of military operations in the Arctic among the military from many NATO countries, one can traditionally expect a large number of incidents.
At the same time, Russia is not going to just watch what is happening. In the same period, in the areas of responsibility of all Russian fleets, a series of maneuvers will take place with the participation of more than 140 ships and support vessels, 60 aviation units and about 10 thousand military personnel.
Finally, a 13-hour raid with air refueling of two Tu-160 strategic missile carriers over the neutral waters of the Arctic Ocean, the White and Barents Seas is also expected.