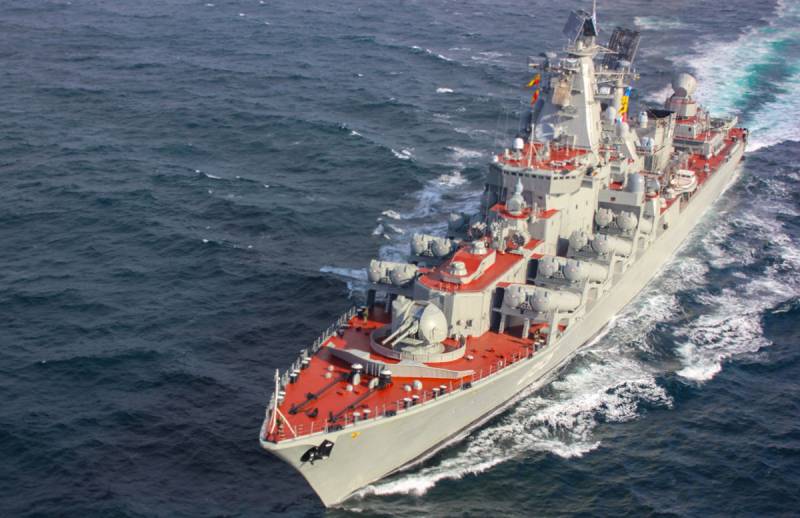 Missile cruiser "Marshal Ustinov" suddenly turned on the beacon (sensor AIS - Automatic Identification System). This is reported by observers monitoring the movement of warships in the oceans. It turned out that the strike group of the Northern Fleet did not
linger
off the British Isles and headed for the Mediterranean, intending to enter it through the Strait of Gibraltar.
Apparently, the frigate Admiral Kasatonov (carrier of hypersonic missiles Zirkon) and the large anti-submarine ship (BOD) Vice-Admiral Kulakov are also going along with the cruiser.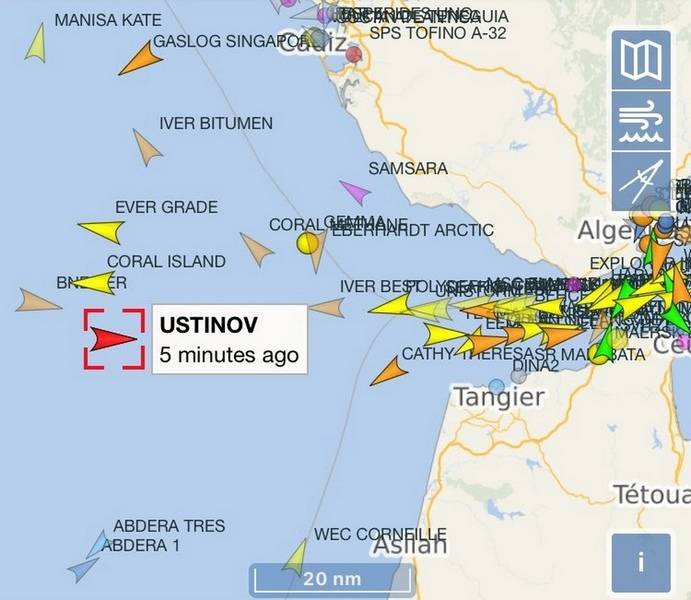 Recall, on February 2 through the Suez Canal to the Mediterranean Sea
entered
another group of the Russian Navy. It includes the Varyag missile cruiser (an analogue of Ustinov and Moskva) and the Admiral Tributs BOD.
Moreover, the missile cruiser Moskva left Sevastopol yesterday. It also goes to the Mediterranean. It turns out that for the first time after the collapse of the USSR, the Russian fleet will assemble such a powerful group of ships on the southern flank of NATO: three Project 1164 Atlant missile cruisers, two BODs, one frigate.
At the same time, one should not forget that the frigates Admiral Grigorovich, Admiral Essen and Admiral Makarov are located in the Black and Mediterranean Seas. Their exact location is still unknown. The Black Sea Fleet also has six submarines, some of which are deployed in the Mediterranean Sea.
There is a growing opinion in the expert community that the observed redeployment of the Russian fleet is being carried out for a reason.
The US Sixth Fleet operates in the Mediterranean on a permanent basis, which currently includes the aircraft carrier USS Harry S. Truman, the Ticonderoga-class missile cruiser, and several Arleigh Burke-class URO destroyers. Just the other day, the group trained to provide air cover for ground units in Eastern Europe. F/A-18 Super Hornet carrier-based fighter-bombers, having taken off from an aircraft carrier, paid a visit to the airspace of Latvia, Lithuania, Estonia, Poland, Romania and other NATO states.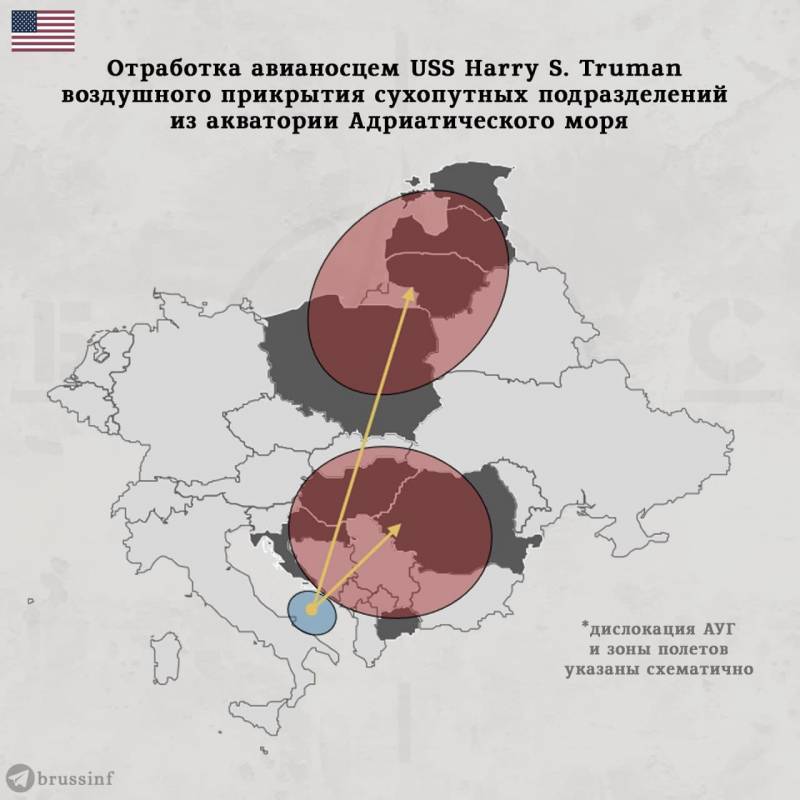 Thus, a powerful group of Russian ships being formed in the Mediterranean is designed to fend off a possible threat from the US Sixth Fleet in the event of a conflict in Ukraine. Moreover, the strike formation of the Russian Navy actually completely blocks the entrance to the Dardanelles, which makes it impossible to transfer US Navy ships to the Black Sea. It is worth recalling here that the enemy aircraft carrier strike group is the "first client" for the Project 1164 Atlant missile cruisers - it was for the destruction of the AUG that Soviet designers created these powerful ships carrying 16 eight-ton supersonic P-1000 Vulkan missiles.
Against this background, it looks quite justified and
transfer
MiG-31K with Kinzhal aeroballistic missiles to the Kaliningrad region on February 3. Thus, Russia also closes the western direction for the enemy.