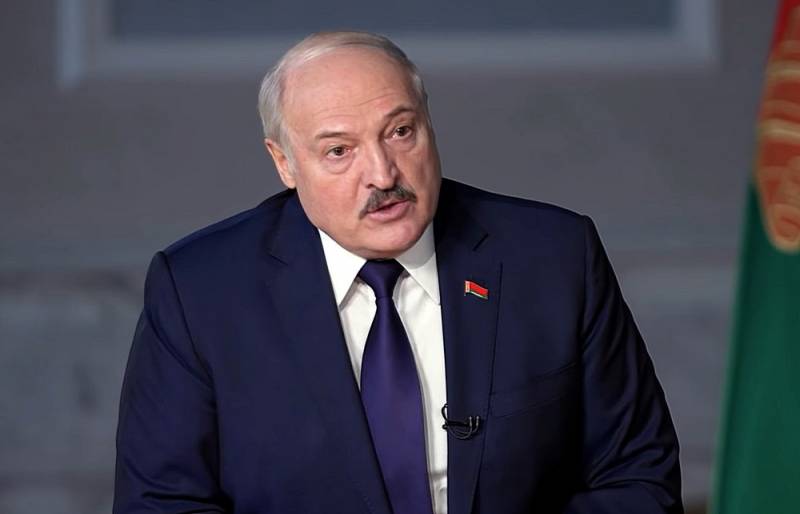 The Americans are pushing Kiev to intensify hostilities in the Donbass. Belarusian President Alexander Lukashenko stated this in an interview with Russian radio and TV presenter Vladimir Solovyov.
He expressed concern that the Ukrainian authorities might decide to launch an offensive against the LPR and the DPR. In his words, this is insane.
Stepped on the "red line", get ... Everything that is there
– pointed out the President of Belarus.
The President of the Republic of Belarus drew attention to the fact that in this case, Minsk will not be together with Kiev, but with Moscow, with which it is in the CSTO and the Union State. When Kiev attacks the Donbass, Belarus will not only stop all supplies to Ukraine (fuel and lubricants, electricity, etc.), but will also send the Belarusian army, which will repulse the Armed Forces of Ukraine. He confirmed that, as the Supreme Commander-in-Chief, he would not stand aside and the troops of Belarus would act in the same way as the RF Armed Forces, up to a joint operation.
In addition, the head of Belarus commented on the fact
Violations
On January 24, the air border of the Republic of Belarus by the Ukrainian drone Spectator-M1.
We have
technique
. A man with a gun can put him down - with an electronic gun. We sell worldwide. Radioelectronics put him at the right time. We took out the brains, and on the 24th I told them: do not rush to throw it away, first figure out where, where, and the special services - see how those who launched it will behave. And then we will inform the public
- Lukashenka told the details, emphasizing that Minsk is reacting adequately and symmetrically, and there will be no starting a war with Kiev because of a spy UAV.
It should be noted that Ukrainian nationalist radicals put Lukashenka on the list of "enemies of Ukraine" of the Nazi website "Peacemaker".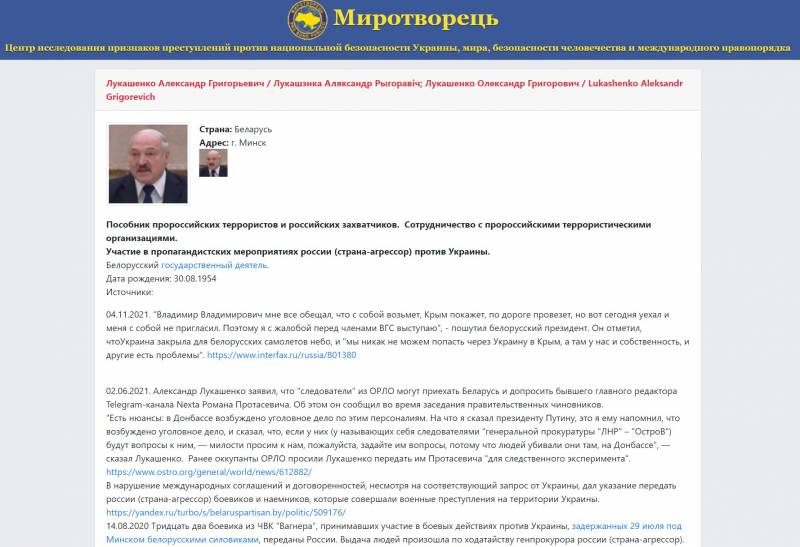 We remind you that on January 25, Croatian President Zoran Milanovic
сообщил
that corrupt Ukraine, where power was replaced in a non-democratic way in 2014 and there is a war in the Donbass, has no place in NATO. On the same day, he was also placed on the list of "enemies of Ukraine" of the Nazi website "Peacemaker".