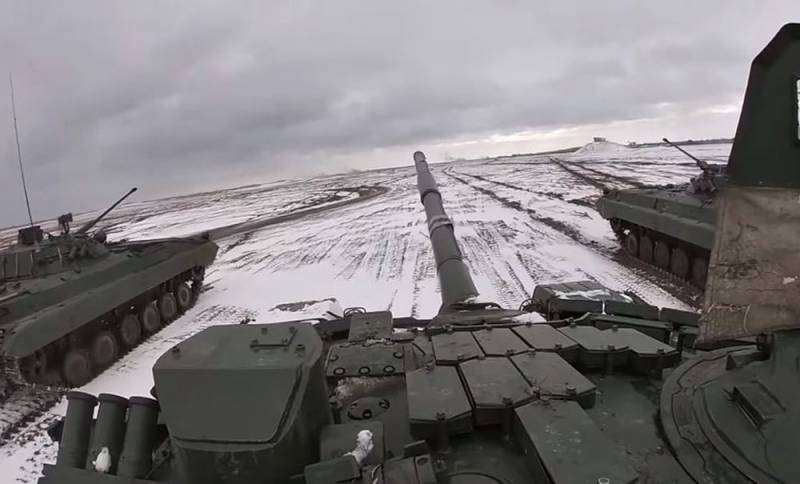 Russia has already concentrated about 70% of the military potential needed for a large-scale "offensive" on Ukraine, and continues to draw forces to the border. This was reported on January 5 by the American Reuters agency, referring to information received from US officials the day before.
The media dismisses that Moscow has deployed over 100 of its military near Ukrainian borders. At the same time, the Russian Federation indicated that it did not plan to invade, but could take military measures if its security requirements, including a guaranteed non-admission of Ukraine to NATO, were not met.
Sources provided confidential information to the agency, according to which, over the past two weeks, as of February 4, the number of Russian BTGs in the border areas has increased from 60 to 83, and 14 more are heading to the border. The ground is expected to reach freezing peak on February 15th. This will allow the Russians to move without problems.
These conditions will last until the end of March. This timeline, as well as the increased capacity and number of Russian troops near Ukraine, may indicate that the window for diplomacy is closing. At the same time, US officials did not provide evidence to support their assessment of Russian forces.
- says the publication.
Washington thinks that Moscow can choose other options than a full-scale invasion, up to a limited military operation. They do not believe that Russian leader Vladimir Putin has made the final decision. However, they admit that the Kremlin creates a force that can realize any scenario. If Moscow decides to go to war, then Kiev will fall within a few days.
The United States estimates that a full-scale invasion would result in heavy casualties. Ukraine may lose 5-25 thousand military, while the losses of Russian troops may amount to 3-10 thousand. At the same time, losses among civilians may range from 25-50 thousand. This will also provoke the appearance of millions of Ukrainian refugees in Europe and internally displaced persons
- summed up the media.