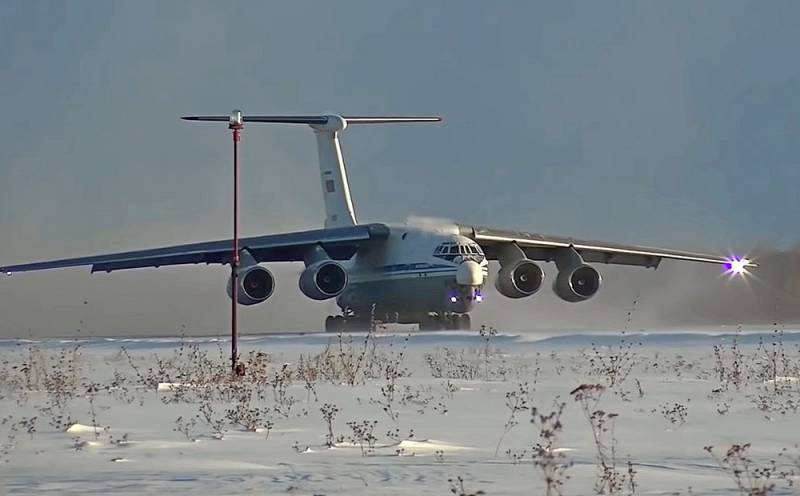 The redeployment of American troops
from the U.S.
to Eastern Europe pushed the Russian army to connect military transport aircraft to the transfer of its forces and means. Monitoring resources report that at present, at least 10 airborne aircraft of the Russian Aerospace Forces are involved in the transportation of personnel of the Russian Armed Forces from the Central Military District to the western borders.
Observers note that this is very similar to the delivery of crews for
equipment
collected near the Ukrainian border since the beginning of 2021.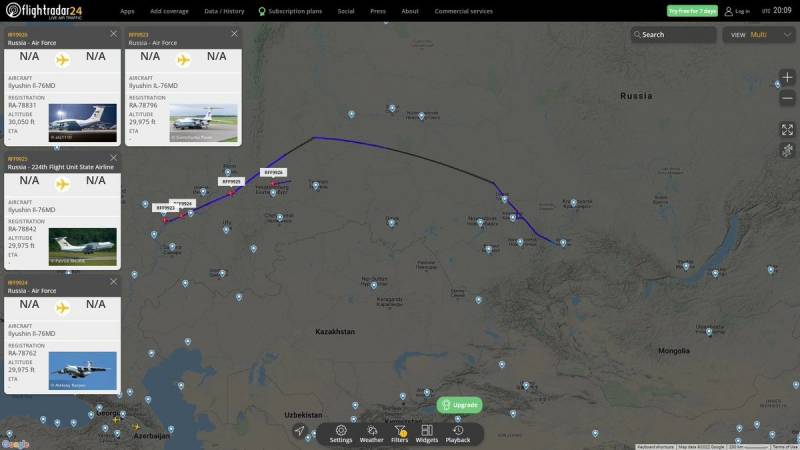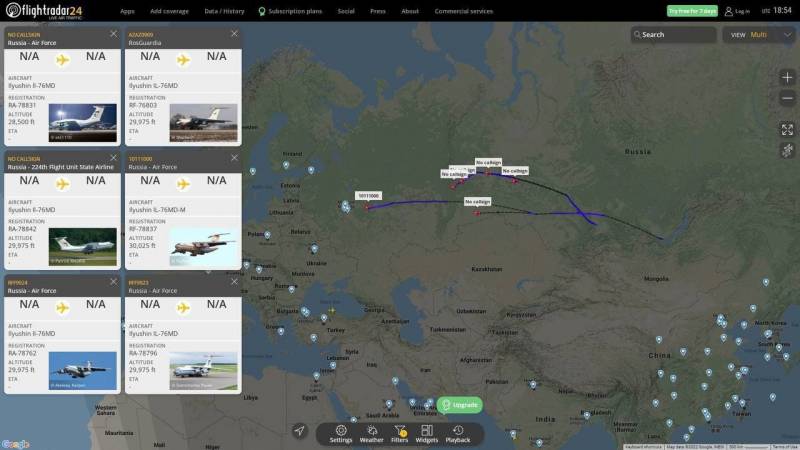 At the same time, the American newspaper The Washington Post reported, citing information from officials in the current US administration, that the Russian Federation was "accelerating preparations for a large-scale invasion" - Moscow is almost ready for an "attack". As a result, "Kyiv will fall in two days", and the government of Ukraine "will be beheaded". At least 50 people will be killed. Chaos will begin in Ukraine, which will develop into a grandiose humanitarian crisis. A flood of 5 million refugees will pour into Europe.
Washington assumes that the "inevitable Russian invasion" will be the biggest land offensive in Europe since World War II. After that, the existing world order (US hegemony) may be violated.
In turn, the American newspaper Financial Times
said Olga,
on the postponement of nuclear exercises in Russia, linking them to the situation around Ukraine. Thus, the West continues to actively whip up hysteria around the "Russian invasion of Ukrainian soil" that it invented.
In Russia, they suspect that the "peace-loving" NATO bloc is specifically pushing Kiev to aggression in the Donbass, so that, under the pretext of Russian intervention on the side of the LPR and DPR, to start a war with Moscow. Therefore, the Russians are preparing for defense, strengthening their western border.