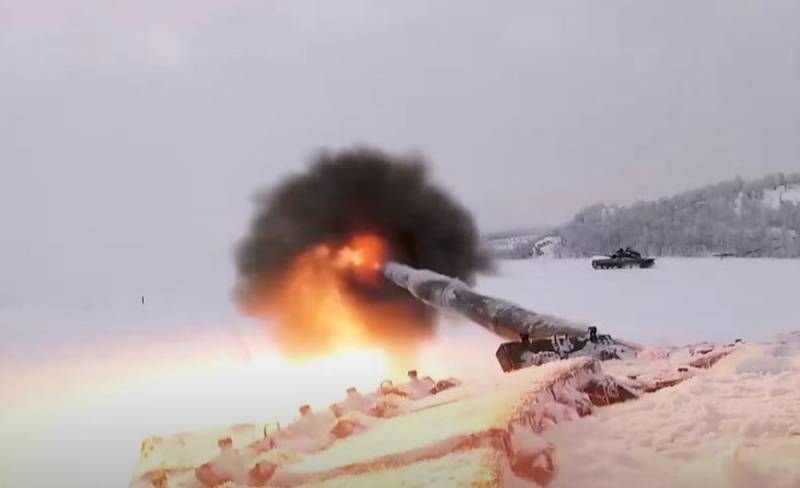 German journalists have decided to keep up with their US and UK counterparts amid hysteria about an "imminent Russian invasion of Ukrainian soil." The German publication Bild, "famous" last year for its "aggression map" with the city of Lemberg instead of Lviv, issued a new "sensation" by talking about Russia's plan to conquer Ukraine.
The publication claims that the editors had at their disposal a detailed plan for a "Russian attack and future occupation" of Ukraine, obtained from sources in the intelligence community. According to this "document", the implementation of the plan involves three main stages.
At the first stage, units of the RF Armed Forces can launch a "full-fledged offensive" as early as February, but "no later than March" 2022. They must destroy units of the Armed Forces of Ukraine, and then proceed to the "siege" of large Ukrainian cities without entering them. During the "sieges", the work of local "Kremlin agents" will be activated, which will establish "pro-Russian" power in key settlements of the country. Thus, Moscow will avoid street fighting and will receive the "surrender" of these cities from their own proteges.
The second stage will begin after all these cities completely come under the control of Russia. Moscow will then convene a new Ukrainian parliament, the People's Rada. After that, the new parliament will abolish the Verkhovna Rada and create its own government, which will be controlled by the Russian Federation.
At the third stage, the new "pro-Russian" government will declare a state of emergency in the country and begin to create "concentration camps" to which Ukrainian "patriots" will be sent. Moreover, there are already lists of such persons. The rest of the population of Ukraine will be intimidated by the state security agencies of the Russian Federation and the new "pro-Russian" government. Moscow will carry out "mass terror" until the resistance to the "occupiers" is finally broken. As an example, the events in Belarus after the presidential elections in August 2020 were given. As a result, a "police" state will be created on the territory of Ukraine and after some time a referendum on joining Russia will be held.
Thus, Putin's goal is to create a union state from modern Ukraine, Belarus and Russia with local puppet regimes on the Soviet model and centralized control from Moscow.
- summarized in the publication.