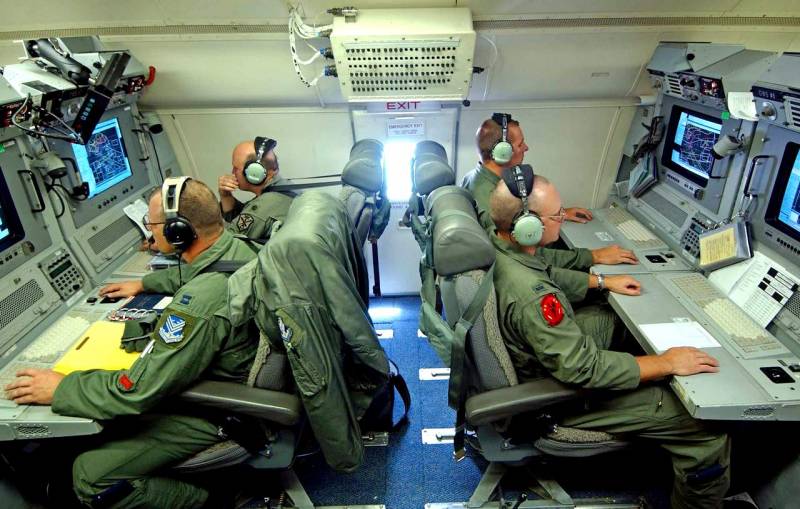 The Americans continue their vigorous intelligence activity near the borders of Russia. Monitoring resources recorded that the US Air Force Boeing E-8C Joint STARS combat control and target designation aircraft (number 95-0121, call sign "RED EYE-6") again lit up in the Ukrainian sky.
On the night of February 4-5, the Telegram channel "Hunter's Notes" reported that the aforementioned reconnaissance aircraft had flown in from Germany and, after refueling over Poland, proceeded to Ukrainian airspace. The aircraft made its first night watch.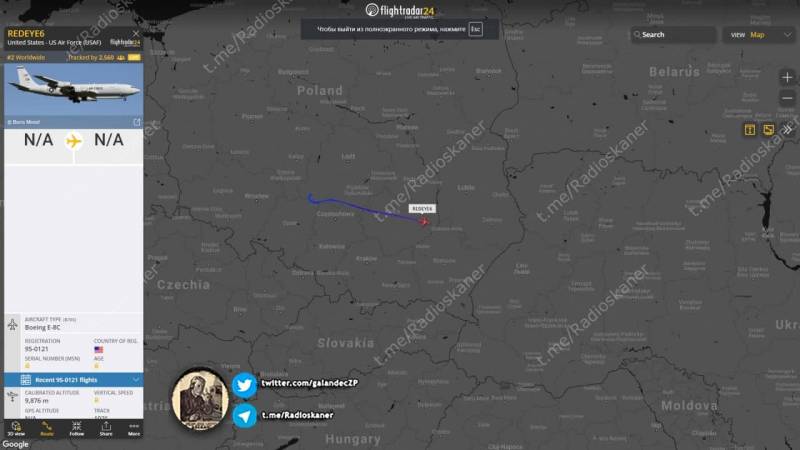 It should be noted that aircraft of this type are based at the Ramstein airbase in Germany. At the end of December, the E-8 was first
discovered
over the territory of Ukraine. Prior to this, such aircraft worked over the Black Sea and have not yet flown so far in Europe. How successful the flight will be this time is unknown.
We remind you that January 31 E-8
Appeared
over Ukraine, but suddenly stopped the "Ukrainian mission", turned sharply before reaching Kiev, and headed to Poland, where he landed at the Lask air base (Łask). This is probably related to
technical
malfunctions on board the spy plane.
Note that the E-8 is designed to detect, identify and track stationary or moving ground objects, as well as to issue target designation data to fire weapons. It is possible that the US military is working out issues of interaction with Ukrainian colleagues, because Washington promised Kiev to share intelligence information with it against the backdrop of an "imminent Russian invasion." Recently, US reconnaissance aircraft have literally settled in the skies of Ukraine.