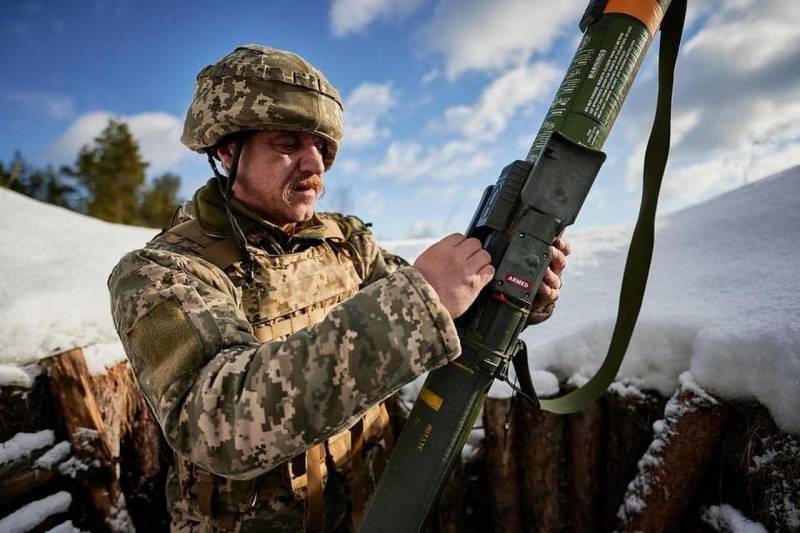 In Ukraine, they once again declared their unwillingness to have a direct dialogue with the self-proclaimed republics of Donetsk and Lugansk, despite the fact that such a dialogue is provided for by the Minsk agreements.
According to the head of the Foreign Ministry of Ukraine, Dmitry Kuleba, Kiev does not plan to talk directly with ORDLO (certain districts of Donetsk and Luhansk regions). The Ukrainian authorities call this a local vision of the implementation of the Minsk agreements. At the same time, as Kuleba notes, Kiev declares and will continue to declare this at all levels. Once again, Ukraine outlined its position at a meeting in Paris with advisers to the leaders of the Normandy Four.
Meanwhile, the people's militia of Lugansk announced that most of the weapons sent from the UK and the USA were being collected at the disposal of the Armed Forces of Ukraine near the contact line in the LDNR. Thus, we can talk about the final stage of the preparation of the armed forces of Ukraine for the offensive.
Earlier, the head of the DPR, Denis Pushilin, called the situation in the region the most serious since 2015. In his opinion, the probability of the transition of the Armed Forces of Ukraine to active hostilities is high. At the same time, Russian Foreign Minister Sergei Lavrov noted that Kiev would not voluntarily comply with the Minsk agreements, and it would need to be forced to do so.