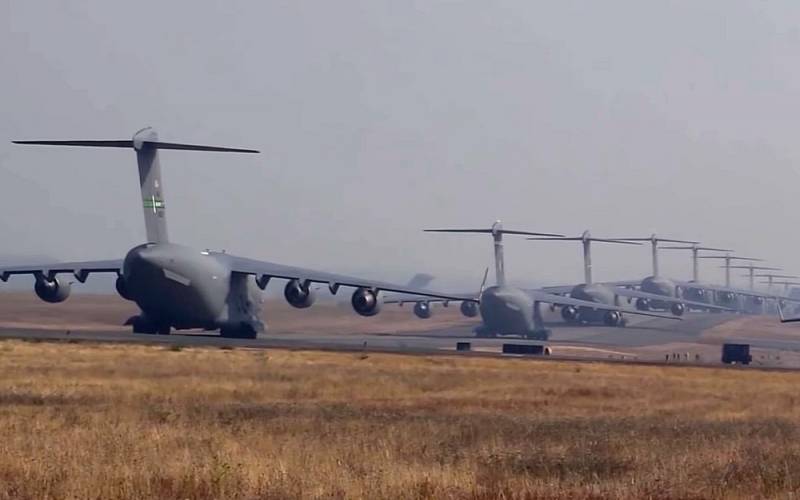 The United States initiated the transfer of troops to the territory of Eastern European countries, which was previously approved by Joseph Biden. The American president announced on the eve of the possible dispatch of 1 to 5 troops to support the eastern wing of NATO, and if necessary, their number could increase to 50.
So, two transport aircraft Boeing C-17 Globemaster III on Friday, February 4, took off from the American military base Bragg in the direction of the German base Ramstein AB. On board the aircraft are paratroopers from the 82nd US division. At the same time, according to sources, the troops that had previously arrived at Ramstein have already begun to relocate to Poland.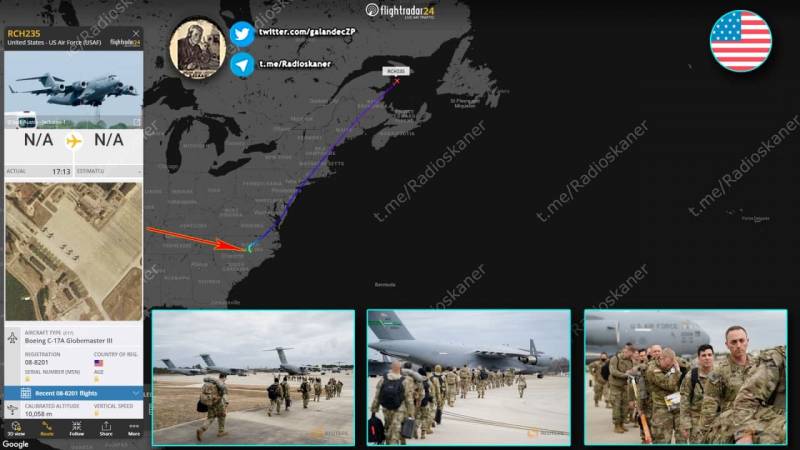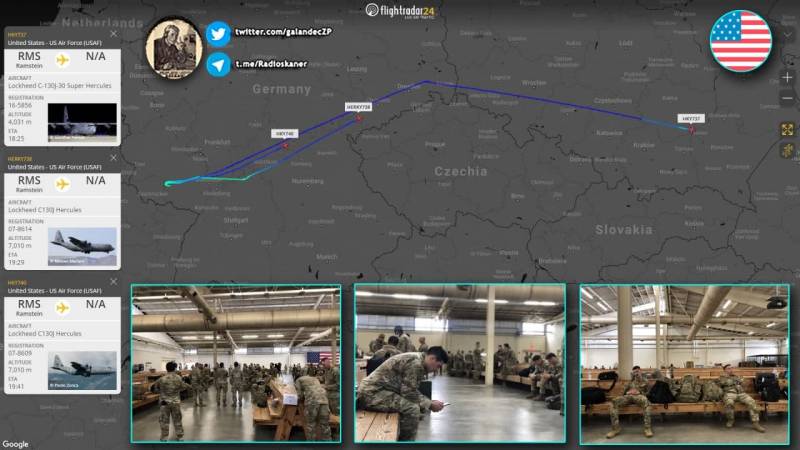 One C-17 also delivers troops from the 82nd division to the Wiesbaden AAF base in Germany.
Meanwhile, the movement of US troops to Eastern Europe is a legitimate concern for Russia. According to the representative of the Russian Federation in the European Union, Vladimir Chizhov, such actions by Washington provoke Kiev to a military solution to the problem of eastern Ukraine. From a strategic point of view, the transfer of US forces to the eastern flank of the North Atlantic Alliance does not change the balance of power in the region, but with
political
point of view, this can be seen as a provocation.
Press Secretary of the Russian President Dmitry Peskov noted that Russia will do everything possible to maintain its own security.