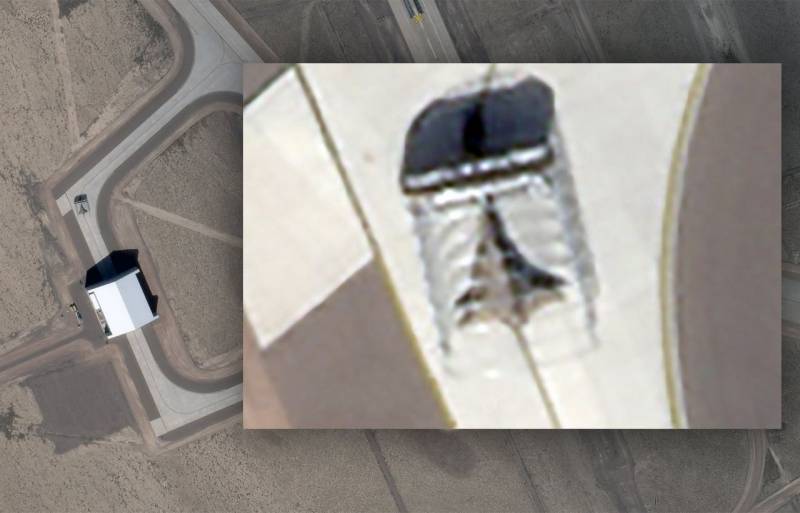 Thanks to satellite images from Planet Labs, it was possible to lift the veil of mystery over the large hangar built eight years ago in the southern part of the "underground" US Air Force flight test center in Groom Lake, better known as Area 51, writes the American edition of The Drive.
Looking at the base images every day with a resolution of 3 meters, we noticed the appearance of a deltoid-shaped spot. The first low quality frame of this object was dated January 26, 2022. A high-quality image dated January 29, 2022 revealed more details - it was in fact an exotic, tailless, triangular-shaped, never-before-seen aircraft.
- says the publication.
The aircraft in question is approximately 20 m long and 15 m wide, which is approximately the same as the Soviet Su-27 fighter. But its wings are reminiscent of the British-French Concorde supersonic passenger aircraft, with an elegantly curved leading edge. Even the trailing edges of the mysterious plane's wing are curved, resulting in almost scimitar-like wingtips that can be turned upwards.
Overall, the wings have a smooth, almost organic look. The shape of the wing of the mysterious aircraft indicates the possibility of supercruising flight, i.e. beyond the speed of sound without using an afterburner.
The aircraft has no discernible tail, its exhaust likely going to the rear and mixing with the curved trailing edges of the wings. The forward part of the fuselage of the mysterious aircraft narrows, smoothly turning into a pointed nose. Up close, it should look impressive, according to the publication.
The size and shape are generally similar to the concepts of air dominance (NGAD program), i.e. corresponds to the 6th generation fighters for the US Navy and Air Force. They are all heavy, tailless, stealth jets with variable delta wings.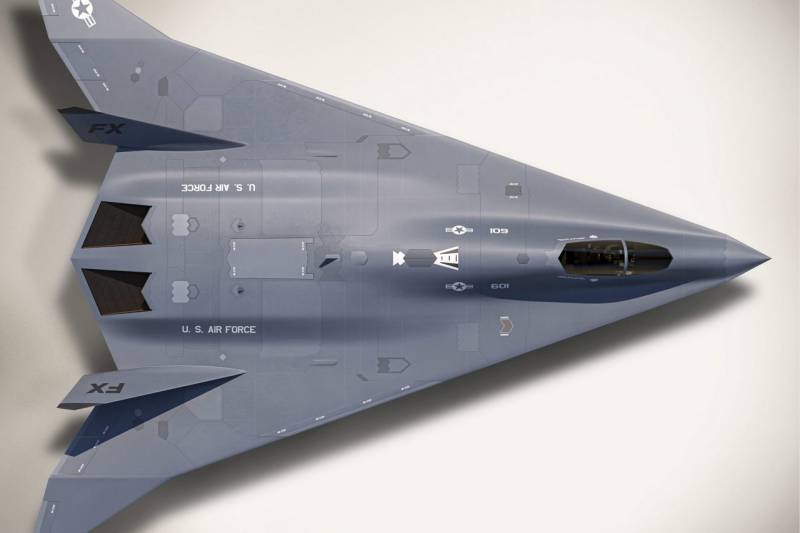 It is known that the NGAD demonstrator has been on flight tests for some time and, according to the military, "gives great promise." Manned and unmanned NGAD platforms will be developed along with a number of supporting
of technologies
that will allow them to conduct joint military operations.
With all that said, we must stress that the sighting of an entirely new and exotic aircraft design at Area 51 is largely unprecedented.
- summed up the media.